14 Nov 2019
Winners crowned at 2019 DPC Industry Awards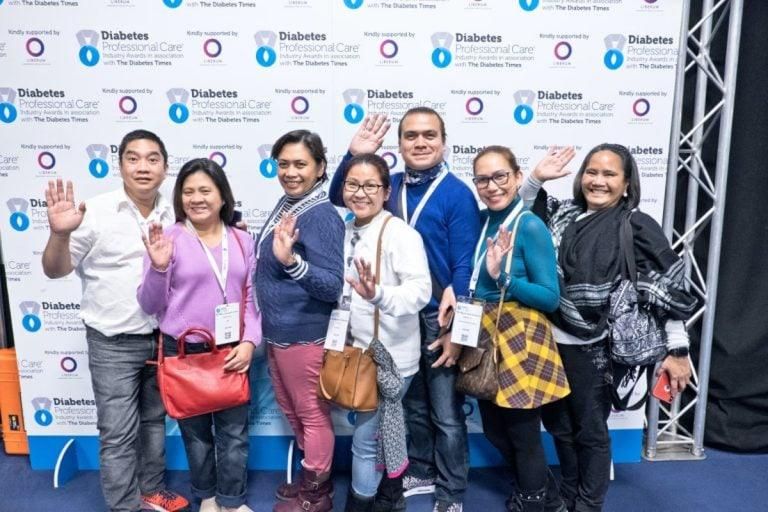 Pioneers and innovators were celebrated at the second annual DPC Industry Awards.
Captains of industry were rewarded for efforts to improve care for people with diabetes, with 18 trophies handed out.
The Diabetes Professional Care (DPC) Industry Awards in association with the Diabetes Times celebrated achievements, standards of excellence and commitment to quality and positive outcomes led by companies working in our community.
The ceremony took place on the evening of day one of the 2019 DPC conference, which took place on Tuesday 29 and Wednesday 30 October at Olympia London.
DPC founder Maggie Meer said: "Congratulations to all the companies and organisations, the awards are testament to their hard work, dedication, innovation and, more importantly, the life-changing difference they are making to people with diabetes.
"We launched the awards to recognise the crucial role played by industry in developing and providing products, services and research that enable people with diabetes to have better outcomes."
Oliver Jelley, Editor of the Diabetes Times, said: "These awards are about celebrating the achievements, standards of excellence and commitment to quality and positive outcomes of the companies working in diabetes care. We were proud to be part of this positive initiative and congratulate all the winners for going above and beyond to improve diabetes care."
Entries were judged independently by leading professionals from the diabetes community, including chair of the Association of British Clinical Diabetologists (ABCD) and Consultant in Diabetes and Endocrinology Dr Dinesh Nagi and Abigail Kitt, who is Quality Improvement Lead (Diabetes), NHS England – South East Clinical Networks.
The judges also included Professor Ketan Dhatariya, Chair of the Joint British Diabetes Societies Inpatient Group (JBDS), Dr David Lipscomb, Consultant Endocrinologist, Sussex Community Foundation NHS Trust, and Consultant Physician at Northampton General Hospital NHS Trust, Dr Anne Kilvert, University of Leicester researcher, Dr Charles Fox and Professor Alan Sinclair, Director of the Foundation for Diabetes Research in Older People (FDROP).
The Diabetes Times Excellence Award was awarded to AstraZeneca for Forxiga. Forxiga was launched in the UK in 2012 and was the first in class SGLT2 inhibitor to market for the treatment of type 2 diabetes. Most recently, Forxiga is the first SGLT-2 to have been able to demonstrate cardiovascular benefits in a group of patients both with and without type 2 diabetes. This led to calls from cardiologists on Twitter asking diabetes teams to share "their" drug.