13 Oct 2019
Leading GP urges multidisciplinary working is key to improving diabetes care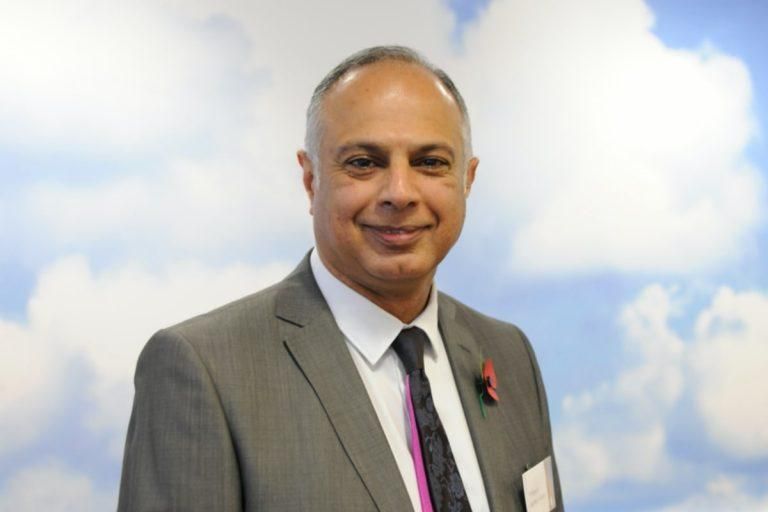 A leading GP and top UK professor says healthcare teams must embrace "working together" in a bid to improve the standard of diabetes care.
Professor Kamlesh Khunti, from the Hockley Farm Medical Practice in Leicester, has praised the NHS for its commitment, but thinks adopting a multidisciplinary working approach would significantly improve health outcomes.
Also a Professor of Primary Care Diabetes and Vascular Medicine at Leicester University and Co-Director of the Leicester Diabetes Centre, Professor Khunti said: "We know there are 3.8 million people living with a diagnosis of diabetes in the UK, and 90 per cent of those people have type 2 diabetes.
"In addition, people who have type 2 diabetes very often have other chronic health conditions, known as multi-morbidity, and therefore managing different therapies and medications becomes even more challenging. With so many different health issues on the rise, it's vital we find a new way of working which is going to improve the health of the nation.
"Models of multidisciplinary integrated primary and specialist care teams working collaboratively have been rolled out within the NHS, and we're already starting to see further joined up care.
"Each and every team plays an integral part in someone's health. Nurses, dieticians and pharmacists, anybody involved in the field of diabetes, has a variety of skills and if we work together, empowering patients and sharing best practice within our specialised areas, then we can provide the best quality of care possible."
Professor Khunti is speaking ahead of his participation at the forthcoming, major conference Diabetes Professional Care (DPC2019), which takes place on 29 & 30 October.
The Professor will form part of a panel to discuss multi-morbidity care in diabetes at the free-to-attend show.
Professor Khunti said: "It's crucial we have healthcare professionals in primary care who are adept at treating people with more than one chronic health condition. Without the skills and knowledge, people are at more risk of adverse drug reactions, functional impairment, increased emergency admissions, increased healthcare costs, and a decreased quality of life.
"I commend DPC2019 for giving us the opportunity to discuss this urgent issue and together we can try and find ways to develop focused models of care in primary care.
Professor Khunti will be joined by Professor Alan Sinclair, Director of the Foundation for Diabetes Research in Older People (FDROP), and Dr Samuel Seidu, GP Partner of the Hockley Farm Medical Practice and also from the Leicester Diabetes Centre.
Healthcare professionals, commissioners and service leads can attend Prof Khunti's session on Tuesday 29 October, completely free of charge.
Attendees can also enjoy complimentary access to 165 hours of CPD, led by 200+ speakers across 16 theatres.
The programme includes keynote lectures on national and policy level updates and announcements, along with panel sessions aimed at stoking debate and inspiring healthcare professionals to work together to improve diabetes care.