07 Oct 2020
Vitamin D home monitoring device hopes to improve 'thousands of lives'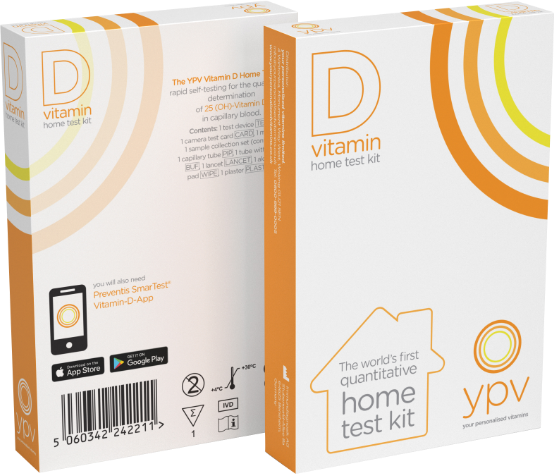 As flu season descends upon us, the pressure is on to ensure people with diabetes keep as healthy as they can to avoid getting seriously unwell.
In addition to the normal coughs and colds that rear their ugly heads in winter, healthcare professionals also have the added threat of COVID-19 this year.
To ensure people are as healthy as they can be, a new device has been developed to measure vitamin D deficiency and ease the strain on doctors and nurses in primary care.
The device, called Your Personalised Vitamins (YPV), has been compared to a blood glucose monitor for diabetes because it "helps in the successful management of overall health" and is ideal for people who wish to ensure optimum health over the winter months.
It is the world's first instant quantitative vitamin D home test kit and could become crucial in combating coronavirus as studies continue to demonstrate the overwhelming benefits the 'sunshine vitamin' can have on the condition.
In just 15 minutes the ground-breaking kit indicates the exact level of deficiency, without a long wait for results to come back from the lab or a visit to the GP.
The innovative home test can detect low vitamin D levels from a simple finger prick blood test, which is linked into an app. Experts use the personalised data to tailor a package of support specific to each person's needs.
Chief Executive Officer of the Woking-based company, Chris Chapman, said: "With so much information in the press about what the correct dosage of Vitamin D is, for many it has become a fog of confusion.
"Subtle symptoms, such as tiredness, weakness and muscle and bone pain, are often confused with other causes and a simple test can help identify if you have optimum levels or not.
"Early identification and treatment could be sought to avoid further complications, improve thousands of lives and ultimately ease the burden on the NHS.
"In a similar way to blood glucose meters used in the management of diabetes, the vitamin D monitor helps in the successful management of our overall health."
For more information about YPV's Vitamin D home test kit, visit: https://www.yourpersonalisedvitamins.co.uk