06 Dec 2022
Trend Diabetes launches new e-learning platform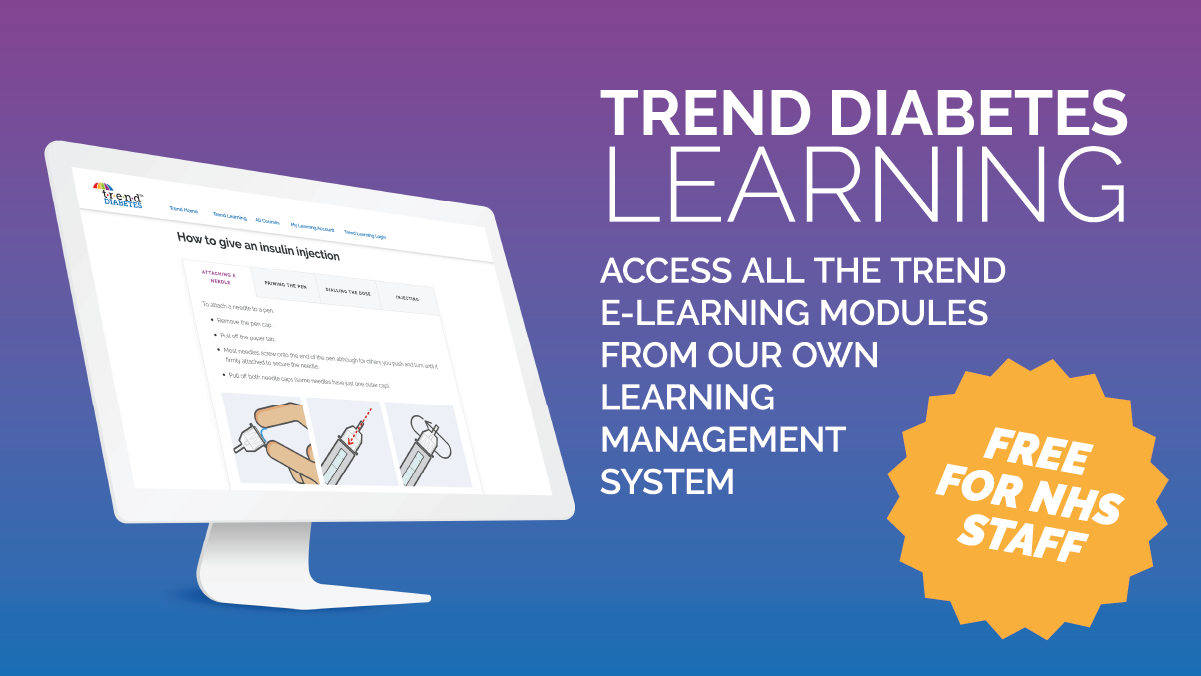 An award-winning diabetes nursing group has launched a new e-learning platform for healthcare professionals.
Trend Diabetes, a national organisation which represents all diabetes nursing groups, has launched its own learning management system to provide healthcare teams with the latest clinical knowledge and resources they need to deliver good diabetes care.
The new platform gives healthcare professionals the opportunity to learn from globally recognised nurses working in diabetes through the use of their e-learning modules and educational materials.
June James, Co-Chair of Trend Diabetes and Nurse Consultant, said: "Our new learning management system gives healthcare professionals direct access to all of our content in one place.
"The new and improved e-learning modules can be used by hospital, primary care and community staff with an interest in diabetes."
She added: "We are frequently adding courses to our online learning management system, which can be completed at any time of the day."
The learning management system and the sensor technology toolkit are the latest developments from Trend Diabetes as the organisation continues to evolve to meet the needs of healthcare professionals and help them navigate and put into practice best evidence-based care.
Trend Diabetes is a working group of nurses with a wide range of different skills and backgrounds in diabetes care.
It was set up in 2009 in response to a request by the National Clinical Director for Diabetes at the time, who wanted a collective voice representing all diabetes nursing groups.
Co-Chairs Debbie Hicks and June James lead the Trend Diabetes committee, with members representing different fields of nursing offering a variety of knowledge and expertise, all ensuring a true representation of diabetes nursing is achieved.
The committee includes representation from nurses from a variety of diabetes working environments, and from the four countries of the UK, providing a voice for all nurses working in diabetes, as well as acting as a resource for those nurses.
To access the learning management system, click here.