19 May 2021
Top experts explore 'interesting relationship' between diabetes and pancreatic cancer.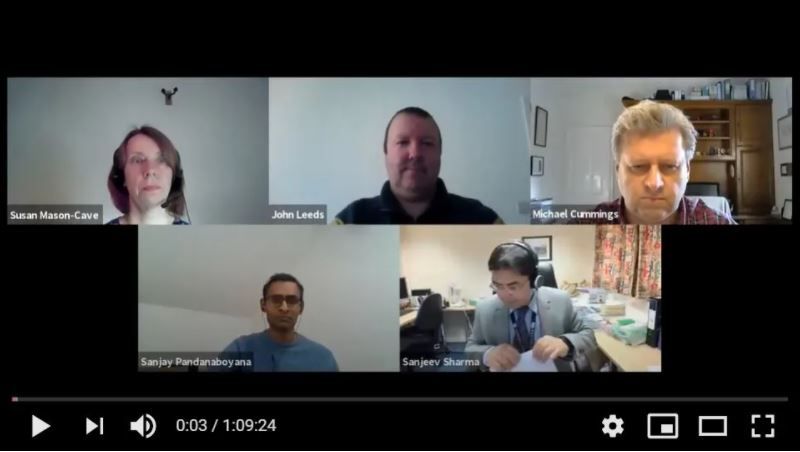 "The cornerstone of diabetes management in a patient with pancreatic cancer is to improve quality of life," says a top diabetes consultant.
The second of five free CPD-accredited webinars, DPC brought together a group of leading diabetes experts came together to participate in the session entitled 'Early Onset of Diabetes – A Pre-Marker for Pancreatic Cancer?'
Dr Sanjeev Sharma, Consultant Endocrinology and Diabetes East Suffolk and North Essex NHS Foundation Trust was discussing the condition during a recent episode of the DPC Spring Forum.
The online session was chaired by Professor Michael Cummings, Consultant Physician, Professor of Diabetes and Endocrinology at Portsmouth NHS Trust.
Dr Sharma also claimed he does not think diabetes subjects with concomitant pancreatic cancer should not have any specific glycaemic targets to follow because "every patient is different". Instead, "a personalised treatment approach should be adopted for every patient due to their heterogeneity of complications and associated treatment".
"There's an interesting relationship between diabetes and cancer," says Professor Cummings.
Explaining how pancreatic cancer is now the tenth most common cancer with 10,500 new cases diagnosed every year, he adds: "Now the big tragedy about the condition is that eight out of 10 cases are diagnosed approximately at a late stage and of course that does impact upon outcome."
Dr Sanjay Pandanaboyana, Hepatobiliary (HPB) and Transplant Surgeon at the Freeman Hospital explains why, quite often, diagnosis is so late in the development of the condition.
"At the moment there is no other way of diagnosing pancreatic cancer, apart from the clinical symptoms that they present, such as jaundice, back pain or even weight loss.
"Mammograms or colonoscopies are effective screening programmes for breast cancer and colon cancer, but with pancreatic cancer, because the prevalence is so low there's no effective screening programme for the cancer.
"The only way we can tell if there's a tumour in the pancreas is by doing a CT scan and it is not possible to scan everybody over the age of 50."
Susan Mason-Cave, Diabetes Specialist Nurse The Christie NHSFT Manchester and Dr John Leeds, Consultant Pancreaticobiliary physician, Newcastle upon Tyne Hospitals NHSFT also joined the discussion.
Sessions which have been broadcast can be viewed online via the DPC Digital Hub.