26 Feb 2020
Secure your place for DPC2020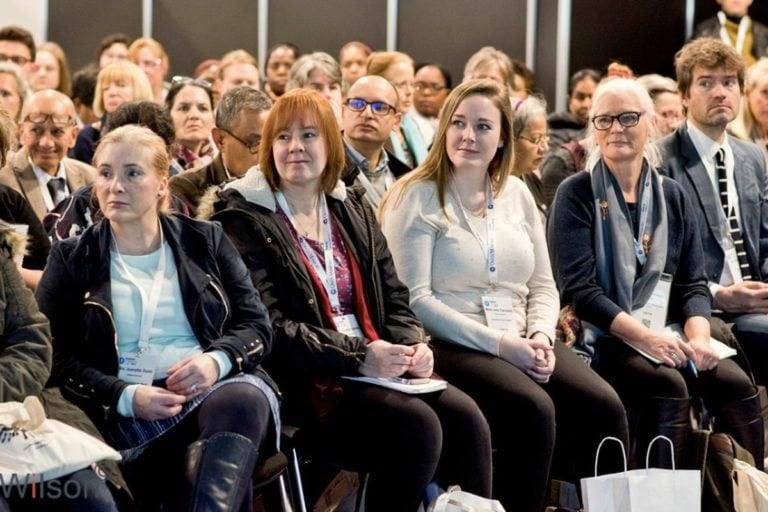 Jump the queue and be the first to get all the latest information for DPC2020 by registering your interest now.
Don't miss any of the action and get in first ahead of the opening of the registration for the UK's leading, national, free-to-attend, CPD-certified conference and exhibition for healthcare professionals involved in the prevention, treatment and management of diabetes, and its related conditions.
DPC has soared in popularity since launched in 2015, with last year's show attracting more than 5,300 delegates thanks to our successful blend of high-quality speakers, the latest information and research and specialist clinics, with a multi-disciplinary team focus.
The dates for this year's show revert back to its original November home, with our two-day show once again taking place on November 11 and 12, close to World Diabetes Day on November 14.
A larger hall at Olympia was also used to accommodate DPC's growing visitor base in 2019, and the same hall will, once again, host the 2020 event with some exciting improvements planned for the show's format and layout.
DPC Event Director Toby Baker said: "DPC has increasingly become viewed by the industry, not only as the go-to annual diabetes exhibition, but also a place to host exclusive launches of new innovations and products. Our 2020 show will be no different, and we have some exciting stuff coming up which we'll be announcing in due course.
"We remain committed to ensuring DPC2020 focuses on integrated multidisciplinary team working in a bid to support better delivery of diabetes care across all therapy areas."
DPC organisers conducted a post-show survey to assess the success of the two-day event.
Stunning feedback from 2019
Attendees from DPC2019 attendees shared their experiences to help us further improve the show. An outstanding 95% of visitors that responded to the survey said they would visit DPC again, while 96% said they met their learning objectives as a result of attending the 2019 conference.
Other stand out results included: 94% took away learning and information which could be shared with the rest of their team back in practice; 97% said they would recommend DPC to colleagues and other healthcare professionals; 95% said that the conference streams were relevant to their needs; and 85% said they would like us to reserve them a place at DPC2020.
Jill Kittle, Events and Medical Education Lead at Napp Pharmaceuticals, said: "DPC is a really important event for us in our calendar. It gives us an opportunity to engage with a lot of HCPs and gives us access to people who we don't necessarily see throughout the year as well. It's a busy, busy show – our stand is constantly packed."
DPC attracts a broad range of healthcare professionals from commissioners, clinical leads, specialists in diabetes and related conditions, who are working in primary and community care – all of whom are responsible for the prevention, treatment and management of diabetes, and its related conditions.
Speaking at DPC2019, Dr Anne Kilvert, Consultant Physician from the Diabetes Centre at Northampton General Hospital, said: "There are plenty of diabetes nurses and doctors here – but there are also people in primary care, GPs, practice nurses, who encounter people with diabetes and want to know something about how to look after them."