18 Aug 2021
Registration opens with buzz building for first face-to-face diabetes conference in two years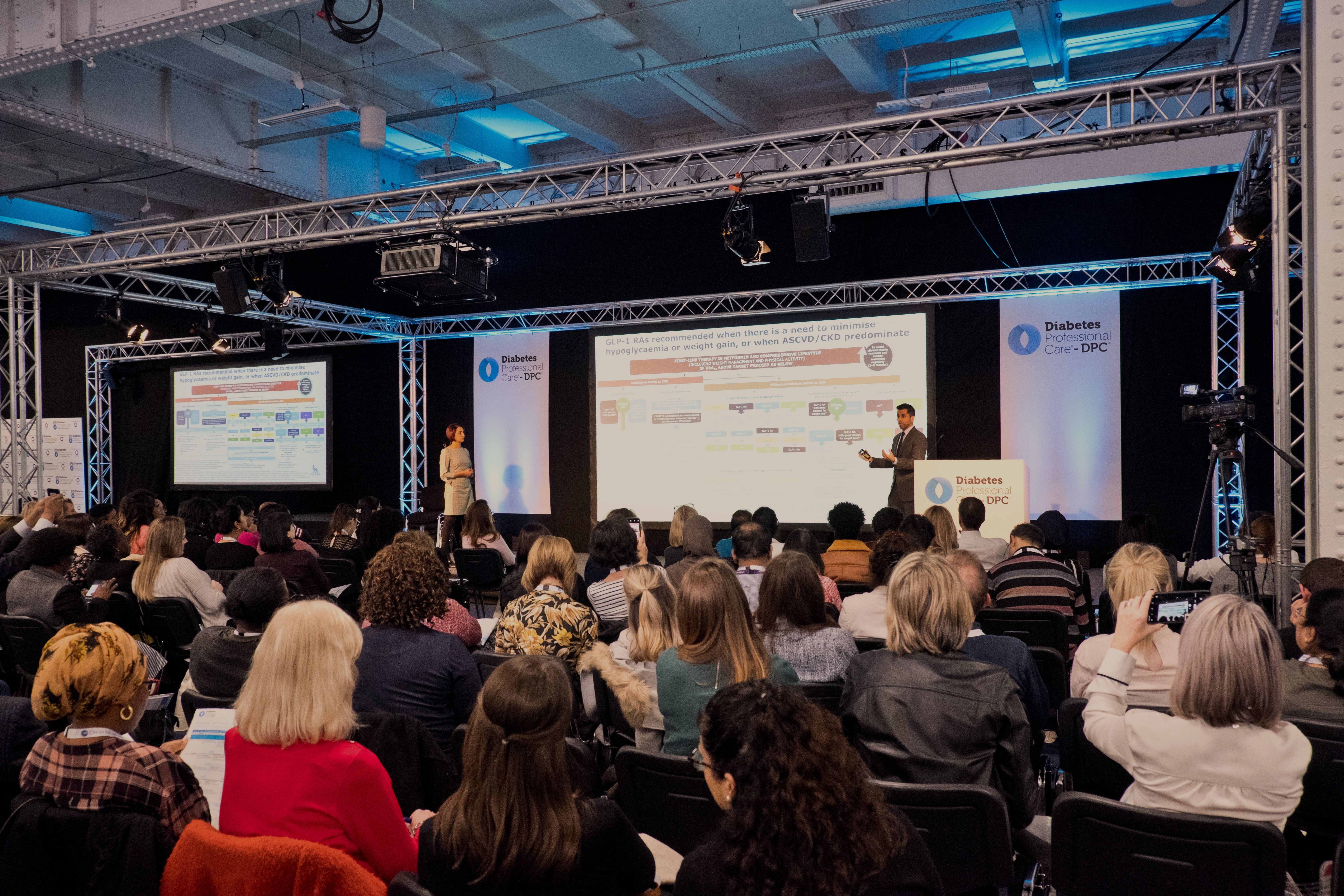 As one of the groups most affected by COVID-19, people living with diabetes have suffered from reduced access to the support and care that they need to live with their condition on a daily basis, which makes this year's DPC even more important and relevant for the healthcare professionals responsible for caring for them.
The 2021 programme will deliver education and clinical skills training designed for all levels of experience and specialisms. Highlights include world-class speakers, panel discussions, and practical workshops covering topics ranging from mental health training for consultations to insulin safety and prescribing skills training. The latest diabetes products and services will be showcased as part of the conference's interactive exhibition.
DPC Founder Maggie Meer said: "Last year we adapted to the challenges posed by the pandemic and were proud to offer an online event that was well-attended by healthcare professionals determined to continue their professional development.
"We are, however, looking forward to the buzz that we all experience at DPC each year, and seeing the diabetes healthcare community in person again. The conversations that practitioners can have at 'in person' events are invaluable, and the networking opportunities help to develop best practice to directly benefit patient care. The hands-on workshops also give attendees the chance to discuss real-life scenarios and practical solutions.
"It's so important that healthcare professionals have the opportunity to have these conversations and share best practice. We will be working closely with our committee of HCPs and exhibition industry experts, and in line with government regulations and guidance, to ensure that all visitors, speakers and exhibitors can interact and benefit from DPC2021 in a safe and comfortable environment.
"We're encouraging healthcare professionals to sign up to a key date in the diabetes community's calendar."
Healthcare professionals from across the entire diabetes multidisciplinary team are invited to attend the free, CPD-accredited conference, which runs from 8.30am to 5.30pm on Wednesday 10 and Thursday 11 November.