09 Nov 2023
RCNi, the life-long learning partner for nurses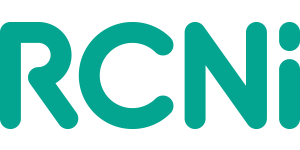 RCNi, part of the Royal College of Nursing Group, provides information resources for nurses and associated health professionals.
We offer a wide range of learning resources aimed to support and empower nurses. We produce 11 journals, including Nursing Standard, to provide healthcare professionals with the latest developments on nursing policy, practice, and research. Each of our journals provide coverage of their specialist fields, including peer-reviewed clinical content, news, opinion pieces and Continuous Professional Development (CPD) articles. We hold an archive of over 2,300 articles about or related to all aspects of care for patients with diabetes.
We have a range of digital learning tools including RCNi Learning, our interactive online resource of CPD training modules, and the RCNi Revalidation Portfolio, an online store and tracking system to help nurses with the revalidation process. The RCNi Nursing Jobs website helps nurses and healthcare professionals find their perfect nursing job, whether they are just starting out or are changing direction in their practice.
To encompass all our digital products, we have created RCNi Plus, the complete toolkit for nurses to support them through their whole nursing career. RCNi Plus includes access to all RCNi online journals and gives full access to RCNi Learning and RCNi Portfolio.
In addition to our online learning and development resources, we offer a wide range of face-to-face, and virtual events aimed to help you enhance your career development and gain valuable CPD hours.
Our popular Nursing Careers & Jobs Fair, located across the UK, combine careers focused seminars with onsite networking, advice, and support from leading nurse recruiters, all aimed to support nurses at every stage of their career. Alongside our face-to-face events, we also run monthly CPD webinars that focus on a range of different topics from Inspiring practical improvement in wound care and Nutritional care in practice to Nurse physical health and wellbeing and Menopause in the workplace. The CPD webinars are available to watch 'on demand' via our website.
We are delighted to announce the launch of Nursing Live 2023, the first event of its kind in the UK. The event will bring thousands of nurses together in November to enjoy two days of CPD, peer to peer collaboration and interactive activities. It will focus on the very latest clinical and technological advances in all aspects of healthcare. The event will give nurses access to a wide range of self-care guidance and lifestyle resources, meaning they'll have the opportunity to enhance their career and boost their personal well-being, all under one roof.
The RCN Nursing Awards celebrate the incredible contributions to patient care and promote the most impressive nurse-led projects of recent years. Past winners of the RCN Nursing Awards have gone on to share their achievements on a national scale and become nursing practice and policy influencers.
We are the life-long learning resource for nurses, and we aim to inform and inspire nurses at every step of their career. We're committed to promoting excellence in nursing and advancing innovative solutions for the profession.
To learn more about what we do, visit www.rcni.com