18 Nov 2021
"One of the best opportunities for professional upskilling in the UK" – DPC2021 visitors give their feedback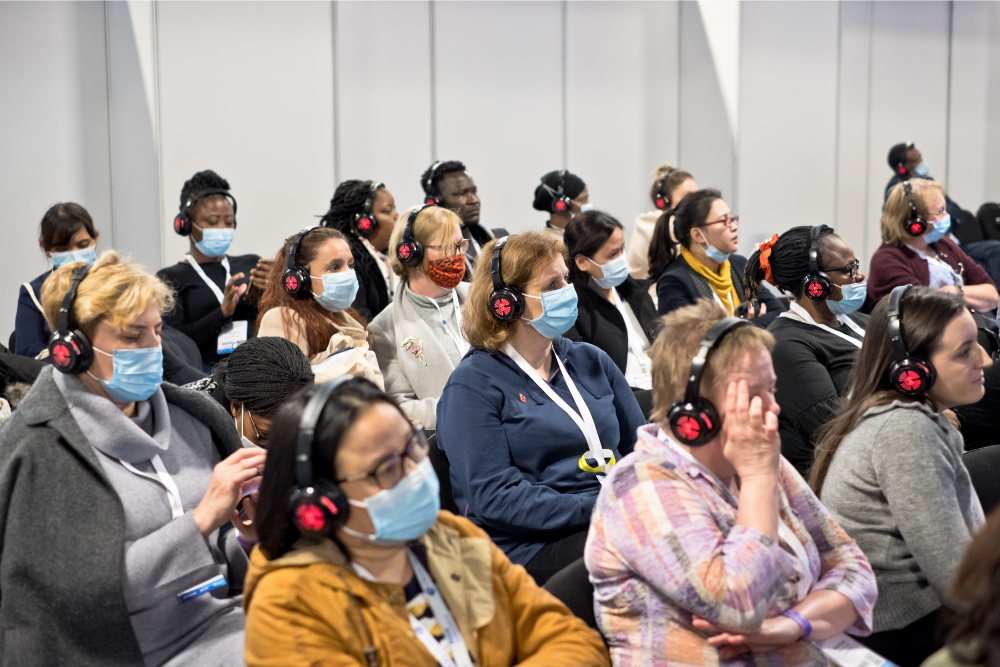 Visitors and exhibitors made a welcome return to the first in-person DPC in two years.
Networking, sharing good practice and informal catch-ups were enjoyed once again as HCPs reunited with the aim of 're-booting' diabetes care.
Delegate David Wood, a Diabetes Educator working in two GP practices in Hammersmith, said: "DPC is one of the best opportunities for professional upskilling in the UK. It's given me some new ideas, it's confirmed some of the things we are doing, and it's challenged some services where we need to change."
Katharine Barnard-Kelly, Professor of Health Psychology for Health Care, presented and also exhibited to promote her Spotlight-AQ initiative at the show. She said: "It's great to be back face-to-face. I think the content was really interesting, there have been some really good sessions across the multidisciplinary team and it's nice to see so much psycho-social involvement. I'm looking forward to next year already."
Darlington GP, Dr Patrick Holmes, who is the Clinical Lead for Diabetes for Tees Valley Clinical Commissioning Group, took part in the conference. He said: "It's great to come together as a community, I'm proud to be part of this diabetes community. I have missed seeing people face-to-face.
"One of the wonderful things about DPC is that the people who come here are nurses, practice nurses in primary and secondary care who aren't specialists but have responsibilities to manage people, and the best thing about that is that you are really influencing people who can make a difference. You know that what they are learning today can be put into practice tomorrow."
Fellow delegate
Amanda Epps, Diabetes Specialist Nurse
at Medway NHS Foundation Trust and founder of the DSN Forum UK, said: "We have been able to meet everybody we haven't seen for two years. The DSN Forum has been able to meet together in-person as a team. DPC is very good – a lot of nurses, practice nurses and pharmacists all from primary care are getting a lot of information out of it. I have been comparing my PCN with other PCNs, it has been really helpful."