23 Aug 2021
Nominate a diabetes hero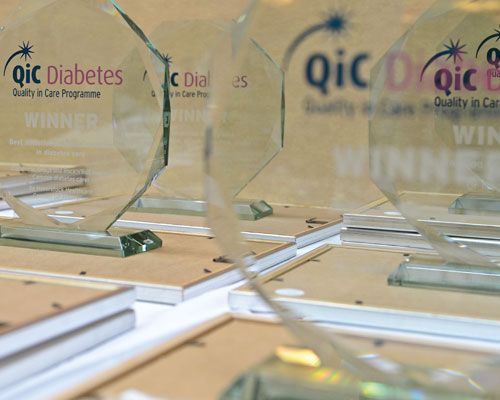 'Diabetes heroes' who have improved the quality of life for people living with the condition will be recognised at the upcoming Quality in Care diabetes awards.
Nominations are being sought from the diabetes community ahead of the annual awards ceremony on Thursday, October 14.
As well as recognising inspirational people who worked in diabetes care during the pandemic, outstanding diabetes educators will also be celebrated along with non-professional support workers who made a difference in the lives of people with diabetes.
The QiC awards, which were founded in 2011, recognise, reward, and share initiatives that improve the quality of life of those with diabetes.
Nomination categories:
Outstanding Educator in Diabetes
Diabetes Professional of the Year
The People's Award
The Outstanding Educator in Diabetes award will recognise someone who has delivered excellent education in response to the COVID-19 pandemic in a specialist or community setting. The winner of this award will have a clear patient focus and be seen as a champion for education in their specialist field
Nominations are also being sought for Diabetes Professional of the Year – individuals who responded to the COVID-19 pandemic by raising their standards of care and can demonstrate a positive change in practice during 2020.
The People's Award, which is supported by Diabetes UK, will go to a special individual – a carer, volunteer, loved one or an individual with diabetes themselves – who has cared for someone living with diabetes during the pandemic.
The deadline for nominations is Friday, September 3.
To submit a nomination, click here.