01 Jul 2020
No 'plausible biological or pharmacological explanation' for differing VERTIS-CV outcome – says Scottish GP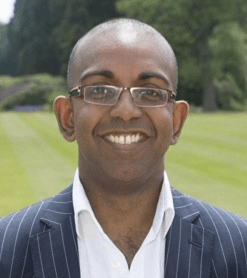 The "surprising and unexpected" outcome from the VERTIS-CV trial will be discussed at the next DPC Summer Forum webinar.
Dr Kevin Fernando forms part of the panel of multidisciplinary experts who have been brought together to decipher the main outcomes from the American Diabetes Association (ADA) Scientific Conference.
The GP Partner, from the North Berwick Health Centre, said: "We were all expecting the VERTIS-CV results to mirror the findings taken from the EMPAREG and DECLARE studies, which not only proved safety but also showed the benefits within cardiovascular and renal health."
"The trial population of VERTIS-CV was almost identical to the EMPAREG trial but the outcomes were not replicated which was surprising and unexpected."
Although the VERTIS-CV trial did prove the safety of ertugliflozin, it did not show any benefits like the other previous studies.
"This finding is really interesting and I think will form the basis of our discussion during the DPC webinar," Dr Fernando said.
The Scottish lead of the Primary Care Diabetes Society Committee Member has come up with a few theories about why the end result was so different.
He said: "Perhaps the variation in the outcome came down to a difference in the SGLT2 molecule? That seems unlikely as I think all the molecules are chemically similar, but you never know.
"There's also the theory that we've already become so good at identifying risk factors among people and treating them to such a high standard that adding in another drug may just not be getting extra benefits.
"Of course, the differing results could just be bad luck too, as there's always a play of chance in all these cardiovascular trials.
"Personally, I do not think there is a clear plausible biological or pharmacological explanation of why these drugs should differ in their effect within the class. SGLT2 inhibitors as a class are disease-modifying drugs with the potential to improve both quality and quantity of life. Therefore, healthcare professionals need to, appropriately, escalate their use in primary care."
Dr Fernando thinks there is also another conversation to be had about whether ertugliflozin should now be added to the formulary.
LEARN MORE ABOUT THE DPC SUMMER FORUM
This series of meetings is supported by AstraZeneca with an arms length grant.