10 Nov 2022
JDRF appoints its new Chair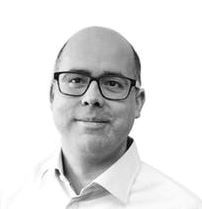 A type 1 diabetes charity and funder of world-class medical research has appointed a new Chair
JDRF has appointed Phil Aird-Mash – CEO of the ITC Travel Group, Chair of ACC Aviation and Traveltek Ltd – as its Chair of the Board of Directors after a competitive recruitment process.
JDRF is a type 1 diabetes charity and a funder of world-class medical research to cure, prevent and treat type 1 diabetes.
Phil has served on the JDRF Board since 2019 and has been Vice Chair since 2021. He was diagnosed with type 1 diabetes at the age of 28.
He said: "JDRF is a charity close to my heart. I consider myself fortunate that I was diagnosed swiftly and with great support from healthcare professionals and my family and friends.
"Since this time, I have always given much thought to the impact type 1 has on families, in particular on children who are diagnosed with the condition.
"JDRF's research to find a cure, alongside its work to support and improve the health, well-being and quality of life of those affected, has tremendous personal resonance.
"I am delighted to be able to use my skills, experience and networks to help the cause."
JDRF's current chairman David McTurk, will step down from his role at the end of his term of office at the end of December 2022.
David has been involved in JDRF for 21 years and as Chair since 2019 he has helped to steer JDRF through the uncertain times of the COVID-19 pandemic.
David said: "JDRF has been a very important part of my life. However, I have decided that now is the right time for me to step down as I move fully into retirement, and it is an opportunity for fresh thinking and increased impetus on the Board as we face the new challenges ahead of us.
"I am delighted that we have been able to appoint Phil Aird-Mash as our new Chair. He is absolutely the right person for the job, and I know very well he will lead JDRF with great vision and determination."
JDRF's Chief Executive Karen added: "I feel extremely fortunate to have had the opportunity to work with David over the past three years.
"His energy, experience and enthusiasm for what we do here at JDRF has been invaluable, especially over the course of the pandemic.
"While we'll be incredibly sad to say goodbye to David, I look forward to welcoming Phil into the new role of Chair.
"Phil takes on this role at an exciting time for JDRF as we look to build on the firm foundation that David has helped us to build.
"His business acumen and lived experience of type 1 diabetes will help us to continue our mission to eradicate type 1 and its effects."