09 Nov 2023
Introducing the InDependent Diabetes Trust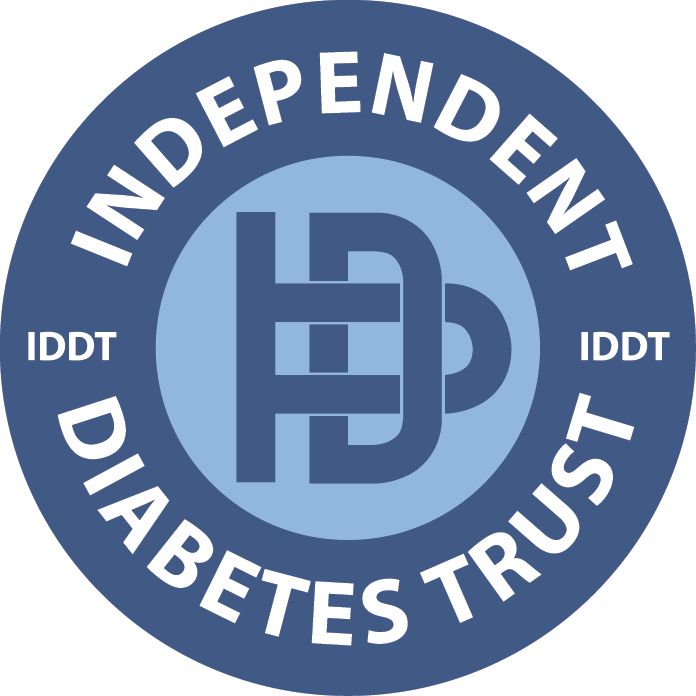 A charity offering support and information to people with diabetes, their families, carers and health professionals
Founding Principles
The InDependent Diabetes Trust (IDDT) was founded on four basic principles that still continue in our work today:
Trust – In order to maintain the trust of our members, IDDT will always aim to act with the utmost integrity.
Reliability – IDDT has to provide information that is unbiased and evidence-based and not based on opinion or assumption.
Honesty – We believe that we have a duty to be honest with all people living and working with diabetes.
Free Information – We believe that information should be free to everyone, so that ability to pay does not deny access to the information needed to make an informed decision about choice of treatment.
Aims and Objectives
To offer free support and information to people living with diabetes, their families, carers and supporting health professionals.
To support people experiencing difficulties with human and/or analogue insulins.
To lobby relevant bodies to ensure that a full range of insulins remains available to people with diabetes using insulin, whether that be animal, human or analogue insulin.
To ensure that people with Type 1 or Type 2 diabetes, their family, carers and supporting health professionals have the necessary information about the various treatment options available to them, as is their current right within the NHS.
To share information and experiences from people living with diabetes to support each other about living a life with diabetes.
To ensure that people living with diabetes are aware of, and receive, the nine key health checks they are entitled to as recommended by the National Institute of Health and Care Excellence [NICE].
To ensure that all public monies in the charge of the charity are used in the execution of the above aims and objectives.
So, what does IDDT do?
The primary aim of the charity is to support people with diabetes, their families and associated health professionals. We do this in many ways:
We provide FREE Information Booklets on a wide range of aspects of living with diabetes.
We produce FREE Quarterly Newsletters, in a range of formats that strive to keep our members aware of the latest developments and research as well as practical advice on things such as managing diabetes at Christmas or while on holiday.
We operate a telephone helpline. While we cannot offer medical advice, we can offer a friendly ear on issues such as driving, where to get the right support or simply support when the going gets tough.
We raise money to fund essential research into the condition.
We continue to campaign for the rights of patients to have access to the type of treatment they choose.
We collect unused, in-date insulin and diabetes supplies, to send to countries in crisis, where people die from lack of treatment and care.