19 Aug 2021
Guest blog: Sarah Gregory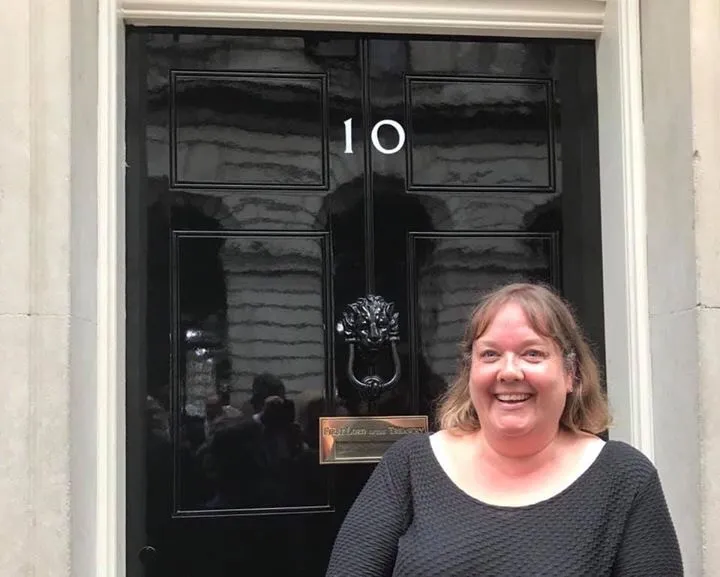 This month's guest blog is from Sarah Gregory, Clinical Lead of the Community Diabetes Team at Medway Community Healthcare. Sarah was one of the lead authors – along with James Ridgeway, Education and Research Associate at University Hospitals, Leicester – of a review into care delivered in the community to people with diabetes. The report, Community Caseload Review (Housebound Diabetes), led to the development of a 3-tier model of training for community nurses, which is being piloted across Medway Community Healthcare in Kent.
Addressing the need for a standardised care programme
Community Nursing teams are struggling with the demand for their service of insulin administration, and an ongoing increase in the referrals, particularly following the COVID-19 pandemic. Insulin administration by community nurses is very much a 'task' and there are incidents related to the safety of insulin administration – timing and omission – based on scant blood glucose levels. Community Nurses are primarily not prescribers, and it is becoming challenging for the specialist diabetes team to adjust insulin doses as there is not enough blood glucose monitoring to make decisions.
One of the biggest pressures facing Community Nursing Teams is increasing expectations, and also a significant rise in those requiring support with insulin administration following a hospital admission (due to COVID, steroid use, new diagnosis). Many of those rely on community nurses to administer insulin, and the number of visits for insulin administration means that timing of insulin is incorrect a lot of the time. The pressure to change to a once daily basal is also to be considered – this saves time, but as the work has shown this in itself is a risk as overnight hypos are undetected, and the patients are monitored less.
During the second wave of the COVID-19 pandemic, the specialist nursing team was asked to support the community nurses in administering insulin to those housebound, vulnerable people requiring insulin administration. This was viewed as an opportunity to start a review of those people, the community nursing caseloads, and to provide specialist diabetes input and education to both the community nurses and people living with diabetes.
The 3-Tier training system
Tier 1: Foundation diabetes training
Utilisation of The Diabetes 10 Point Training cards for all community nursing teams, which cover the 10 points of diabetes care within the community. The Diabetes 10 Point Training programmes are developed by Diabetes Nurse Consultant Ruth Miller and this has been adopted by Medway Community Healthcare.
Tier 2: Advanced diabetes training
Eden CARES is a three-month comprehensive virtual online education programme consisting of a recorded lesson, three eLearning modules and a virtual group mentoring session.
A CARES programme is also being rolled out to care home staff along with community nurses, to help to increase the number of insulin competency assessments performed and sign offs completed.
Tier 3: Insulin Training and Delegation
NHS England led – awaiting launch date.
Reception to the 3-Tier training programme
The 3-tier training has been received well across all services, from the Executive Board, through to Heads of Service, Team Leaders, Registered Nurses and Unregistered Practitioners. Because Tier 1 is a national training programme, but is delivered by the local Specialist Diabetes Team, we can identify any concerns within the training, while delivering the basic standards of the 10 Point Training. Tier 2 (EDEN) is supported by the Specialist Diabetes team through the mentoring and supporting of those staff who wish to be 'link' workers for diabetes. This is helping to develop a much more integrated approach to diabetes care for that vulnerable population. Those staff are then competent to support Tier 3, who often work outside of our organisation.
Measuring impact
We're measuring the impact of the programme through basic evaluation initially for Tier 1, and Knowledge & Competencies through Tier 2. We have already seen a change in competencies for those completing the EDEN programme. This lends itself to becoming ready for Tier 3 in supporting unregistered practitioners working within social settings to administer insulin in the future.
Rolling out the programme nationally
We're hopeful that the programme could be rolled out across other parts of the country. The basic Tier 1 training is available nationally and is already widely used and supported by Diabetes UK. The EDEN module is currently running an industry-funded arm (Sanofi CARES) available to those working in social care settings, and the model used in Medway is funded through education funds available – those who attend are the 'links' for their teams. The support from the Diabetes Specialist Team is vital to identify areas of risk and encourage/mentor community nurses who are not specialists.
Impact of new technology
The use of FreeStyle Libre has shown a benefit in EVERY patient reviewed as part of the work being undertaken. Working with Abbott and using the sensors to demonstrate their need in these vulnerable group of people, has led to the majority of those qualifying for funded sensors under the new, updated DTN guidelines. Because nurses only check the blood glucose when administering insulin – once or twice a day – the vast majority were having undetected low readings, or hypos, particularly overnight. This is not picked up by a routine HbA1c test so these go undetected. Some patients have stopped their insulin completely, and most have had their regimen or dose changed – the FSL allows those changes to also be monitored.