09 Nov 2023
GlucoRx Saver: A game-changer for healthcare professionals in diabetes care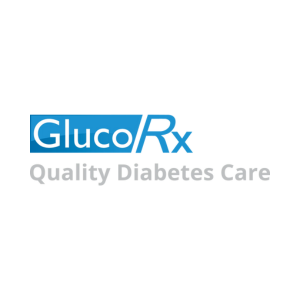 GlucoRx Saver, a revolutionary platform designed to transform diabetes care for healthcare professionals, is proud to announce its launch. Focused on providing tangible benefits to healthcare practitioners and supporting the National Health Service (NHS), www.glucorxsaver.com offers an array of innovative features from streamlining diabetes management to cost efficiency.
Key Features:
Save on GlucoRx prescribed products: GlucoRxSaver.com allows healthcare professionals to make the most of their budgets by offering substantial savings on GlucoRx prescribed products. By reducing the financial burden of diabetes care, we ensure that patients receive the quality supplies they need while healthcare budgets remain balanced.
A dedicated team of GlucoRx representatives covers the whole country: accessibility and personalised support are at the core of our mission. We have a nationwide network of dedicated GlucoRx representatives who are ready to assist healthcare professionals. Whether you have questions, need guidance, or require expert advice, our representatives are there to support you.
Primary Care Network calculator: administrative tasks should never hinder patient care. GlucoRxSaver.com introduces the Primary Care Network (PCN) calculator, a tool that simplifies prescription cost calculations. This enables healthcare professionals to make well-informed decisions regarding diabetes care plans, freeing up more time for patient care.
Compare multiple GlucoRx products at once: choosing the right products for patients has never been easier. Our platform allows healthcare professionals to compare multiple GlucoRx products simultaneously. This feature streamlines the selection process, ensuring that the most suitable products are chosen for each patient's unique needs.
Every penny saved with GlucoRx benefits the NHS: every penny saved through our platform directly contributes to the betterment of the NHS. By using GlucoRx products, healthcare professionals actively support the NHS, making a positive impact on the healthcare system.
GlucoRx is dedicated to improving the quality and efficiency of diabetes care in the healthcare sector, and we firmly believe that these features will be a game-changer for healthcare professionals across the country.
Join the GlucoRx community today and take advantage of a platform that is reshaping diabetes care in the United Kingdom. For more information, please visit our website at www.glucorxsaver.com.
Media Contact
Chris Chapman
Chief Operating Officer
E: Chris Chapman
T: +44 (0)1483 617 541
M: +44 (0) 7554 451906
GlucoRx Ltd,
Unit 1C Henley Business Park,
Pirbright Road, Guildford, Surrey GU3 2DX
www.glucorx.co.uk