27 Oct 2021
Expert speakers to tackle the big issues in diabetes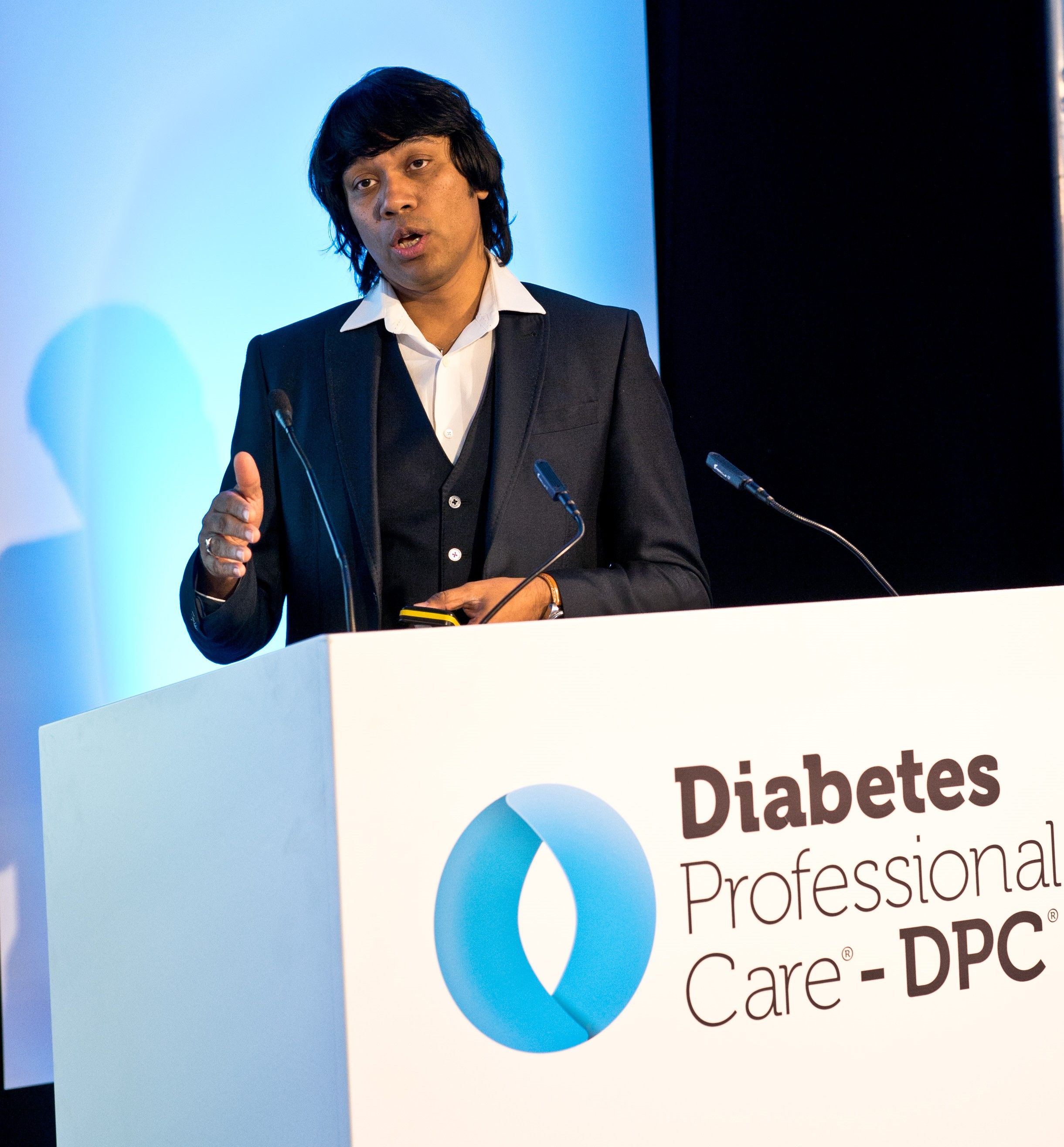 The major issues facing the diabetes community will be debated and the latest guidance will be shared when DPC returns to offer vital, specialist education.
The programme is now available to view online, with key speakers including NHS National Specialist Advisor for Diabetes, Professor Partha Kar OBE, who will talk about type 1 diabetes in younger people and transition. He will also chair a panel discussing the topic 'The Digital Divide: What can I do in my practice to improve access to diabetes technology'.
Joining him is another world-class speaker – Professor Jonathan Valabhji OBE, National Clinical Director for Diabetes and Obesity. He will speak on the subject 'Understanding Obesity as a Disease' and will be on the ABCD panel discussing 'Covid and Diabetes Care –
New guidelines and what we have learnt'.
Tom Newbound, Programme Director for the NHS Diabetes Programme, will be speaking at both 'NHS life-changing innovations – glucose monitoring, hybrid closed-loop system and treating monogenic diabetes' and 'NHS Low Calorie Diets Programme to treat obesity and Type 2 diabetes'.
Delegates at the CPD-certified event will also be able to hear from Dr Pratik Choudhary, Consultant in Diabetes and Professor of Diabetes at the University of Leicester, who will join the keynote panel exploring 'Diabetes Therapy in 2022 – what is going to be new?'
The issue of healthcare inequality will be scrutinised at another debate panel, with
Dr Bola Owolabi, Director of Health Inequalities for NHS England and NHS Improvement, one of the keynote speakers taking part. The panel will explore why healthcare inequality still persists, looking at the preventable and unjust differences in health status between groups, and what is being done to address disparities in diabetes care.
Among the comprehensive list of sessions are:
Practical tips for managing diabetes in the vulnerable in care and nursing homes
Panel: Cardio, Renal and Metabolic Disease – A multi-disciplinary team approach to bridging the gap
Panel: The challenges and practicalities of Inpatient Diabetes Management with the DISN
Improving the identification and treatment of monogenic diabetes
The practicalities of treating people living with diabetes and CKD
Workshops include: The impact of COVID-19 on diabetic eye health; Practical tips for taking a multicultural approach to diabetes care; Dementia and diabetes training; How to in primary care: Choosing the right treatment for your patient; and Your toolkit for accurate diagnosis in diabetes.
The latest diabetes products and services will be showcased as part of the conference's interactive exhibition. The Technology and Innovation Zone will also feature several talks exploring the impact of the latest diabetes technology:
Improving diabetes care and transforming digital health
CGM, hypoglycaemia and driving
CGM and pregnancy
View the programme in full here.