14 Nov 2019
Experience of Diabetes Care Survey highlights concerns over appointment time and mental health support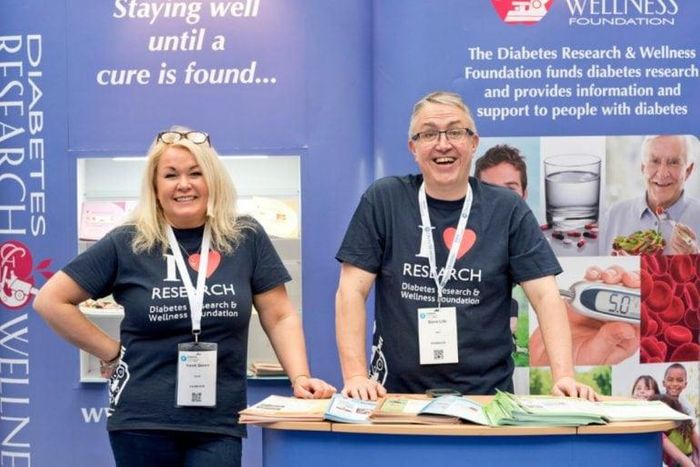 Almost half of people with diabetes see a healthcare professional for 20 minutes or less a year, despite it affecting them on a daily basis, according to a national survey.
The findings of the Experience of Diabetes Care Survey 2019 were unveiled at the Diabetes Professional Care 2019 (DPC2019) conference last month.
It was carried out by DPC in partnership with the Diabetes Research & Wellness Foundation (DRWF).
The results found that 47 per cent of respondents saw their healthcare professional for a maximum of 20 minutes, while 29 per cent said they had 20 to 30 minutes of time with a professional and just 24 per cent had more than 30 minutes with their doctor or nurse.
One in four people with diabetes have never been given any advice about what they eat and 25 per cent of responders also did not receive any lifestyle advice from their healthcare professional.
Data also revealed that 55 per cent of people with diabetes have never been referred to a specialist dietitian. The option of either face-to-face or online education for advice on food and nutrition had never been offered to the same percentage of people.
The survey was carried out to generate insights to inform the national diabetes care improvement agenda.
The findings also suggested that the number of DSNs within NHS England is bigger than expected, which is hugely positive and in line with the rising prevalence of diabetes.
Diabetes Inpatient Specialist Nurses (DISN) jobs only account for approximately 10 per cent of the DSN workforce and financial investment is needed to ensure study leave to maintain competencies.
People with diabetes are recommended to receive nine NICE-recommended health checks every year. Although seven of the checks were received by the vast majority of those surveyed, only 45 per cent had their BMI checked while just 21 per cent were checked for smoking.
DPC founder Maggie Meer launched the conference in 2015 to provide the NHS with a free knowledge platform to drive up standards of care after experiencing substandard care upon her own diabetes diagnosis.
She said: "This nationwide survey represents another great stride together as we seek to gain vital intelligence from people with diabetes to help us push for change. The findings are vital in helping us to determine the future direction of DPC, and for the formulation of national policy."
The results were also used to give healthcare professionals unique insight directly from people with diabetes at DPC2019. This was displayed in a dedicated Experience of Care Zone at the free-to-attend conference which shared honest, inspiring insights and experiences of care.
The survey of more than 430 people with diabetes also highlighted concerns over the time healthcare professionals spent discussing mental wellbeing, with 31 per cent of responses claiming they had never been asked how they are feeling.
Sarah Tutton, Chief Executive of DRWF, said: "Mental and physical health are so closely linked, particularly for people living with a long-term condition such as diabetes. Managing often complex health needs can take its toll on mental health leaving people feeling isolated, disempowered and disconnected. This then has a detrimental effect on self-management. It is really important that healthcare professionals routinely consider psychological wellbeing alongside physical health."
More than a third of those surveyed (38 per cent) believe there is room for improvement in the ability of their healthcare professional to provide the appropriate level of support in the self-management of diabetes while only 30 per cent of people with diabetes had a formal self-care plan developed for .