DUET diabetes set to 'broaden horizons' at DPC2020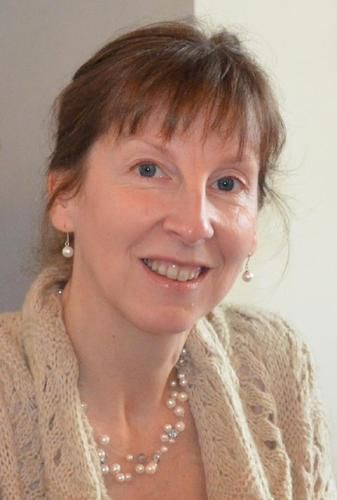 "Empowerment, confidence and knowledge" are the magic ingredients in helping to improve the lives of people with diabetes.

That's according to Lynne Reedman, who co-founded DUET diabetes in 2015, a company that provides diabetes education and training for carers and healthcare professionals.
Lynne said: "I've worked in the healthcare sector for a long time and I was always amazed at how little diabetes training there was for those looking after people with diabetes in care homes. This led me to form DUET diabetes with diabetes specialist nurse Helen Stephen.
"Over time we've expanded our carer education sessions to also include healthcare professionals. Our primary aim here at DUET is to improve outcomes for people living with diabetes which is a complex, long term condition and I believe that empowerment, confidence and knowledge are key in achieving this."
DUET's approach is different to other health education providers as it identifies how people learn in different ways.
Lynne added: "We know that some people are academic and others like to be more hands-on with their learning. We take all this into account when we host a session and adapt our approach depending on who we're working with. We encourage people to become more involved during each workshop and to ask as many questions as they may have.
"All our sessions are led by experienced healthcare professionals who are committed to empowering nurses, carers and healthcare support workers by equipping them with relevant and up-to-date knowledge to improve the lives of people living with diabetes."
All DUET's workshops are for up to 12 attendees only, which ensures an interactive learning environment which includes both theoretical and practical elements throughout. All the content is underpinned by UK guidelines such as NICE, TREND-UK (competency framework) and CQC guidelines.

Since inception, DUET has reached more than 1,000 carers and healthcare providers. For the first three years the organisation was operating on a part time basis, but demand has been so high that in the last two years, DUET's services have increased to operating full time.
Based on the Cambridgeshire and Suffolk border, DUET can deliver education sessions currently anywhere across East Anglia and even offers discounts to providers when their facilities are used as an open workshop venue.
Lynne said: "We're looking to broaden our horizons and target people – who need training – further afield. That's why we've decided to come along to DPC this year. We've heard great things about it and with it being the largest, CPD-accredited and free conference for those involved in diabetes care, it made total sense for us to promote all the great things that we do at November's show."