12 May 2020
DRWF chief exec celebrates 'committed' relationship with DPC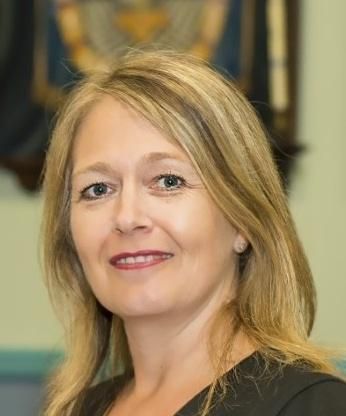 An informal greeting at the doors of the very first DPC has led to a "fruitful, committed and mutually respectful" relationship between Maggie and DRWF.
The charity's Chief Executive Sarah Bone recalls meeting the DPC founder way back in 2015.
She said: "I just remember arriving at the Barbican and seeing this huge, queue snaking round the building. Somehow I found myself at the very front of this immense queue, with my coat still on, stuffing delegate bags after Maggie had just thrust them at me. I'd never even met her at this point.
"It was such a lovely start to our relationship as it was so informal. It was very much, roll your sleeves up and get stuck in, and that's pretty much how our relationship has continued.
"DRWF has supported DPC as the registration sponsor ever since then. We've watched the show grow and it's been truly amazing to watch. We're very honoured to be involved."
DRWF's main aims are to raise awareness of diabetes, provide support to people and to fund research into finding a cure, objectives that DPC also shares, which is why Sarah said it was an "easy decision" to become involved.
Sarah said: "DPC's aims sit very comfortably with what we're trying to do as a charity. As well as supporting and empowering people with diabetes so they can learn to self-manage their condition as best as they can, we also want all healthcare professionals to have access to the very latest and most up-to-date information so they also can support people with diabetes in the most appropriate and effective way.
"DPC gives us a platform so we can access the multi-disciplinary team, health representatives and health officials. This is important to us as it gives us valuable visibility among those who can really make a difference.
"We're only a small to medium sized charity, but we believe we pack a punch in terms of what we deliver to people with diabetes."
With DPC2020 still five months away Sarah said it is a bit too early to determine what their focus will be at the two-day conference, but they will definitely be showcasing their new digital resources that have been put together amid COVID-19.
She said: "The pandemic has had a huge impact on us from a practical sense. We've had to take the organisation, that really wasn't set up for remote working, and make sure it was in a matter of a few days.
"But we're a cohesive team and I think we've overcome the hurdles and challenges that have been thrown at us. Last year we made an investment into a new position for a digital and communications officer, which was quite fortunate as this has enabled us to be nimble in switching from offline to online – particularly where we are unable to hold our F2F events. So, we've been able to create new digital support resources which will be available shortly and will be something we'll showcase at DPC."
Sarah said the team have proven just how "resilient" they are as they have maintained their service throughout the lockdown.
She added: "We've dug deep and in many respects – while there's still a long way to go – we've pulled it out of the bag in the past few weeks. We've not dropped the ball in terms of staying in touch with people who need us. We're still taking phonecalls as we have a lot of people who rely on us. COVID has impacted a lot of people who live alone and may be self-isolating so it's crucial we are always contactable."