27 Sep 2021
DPC2021 programme revealed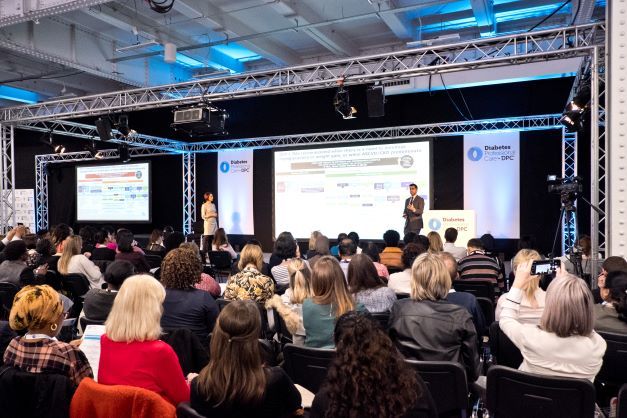 Interactive workshops, thought-provoking keynote speakers and topical panel discussions are set to engage and enlighten delegates as DPC2021 makes a welcome return as a face-to-face event.
With the conference programme now available to view online, healthcare professionals working in the field of diabetes are being encouraged to register for a first-class opportunity to stay up-to-date with all the latest developments in diabetes care.
Excitement is mounting as the final preparations get under way for this year's free, CPD-accredited event at Olympia London on 10 and 11 November.
Delegates can hear from top practitioners and deepen their knowledge through the delivery of specialist education and clinical skills training.
Among the comprehensive list of sessions open to delegates are:
Type 1 diabetes in younger people and transition
Practical tips for managing diabetes in the vulnerable in care and nursing homes
Panel: Cardio, Renal and Metabolic Disease – A multi-disciplinary team approach to bridging the gap
Panel: The challenges and practicalities of Inpatient Diabetes Management with the DISN
Panel: ABCD – Covid and Diabetes Care: New guidelines and what we have learnt
Improving the identification and treatment of monogenic diabetes
The practicalities of treating people living with diabetes and CKD
A number of workshops taking place on both days will help delegates develop hands-on, practical experience. Topics include: The impact of COVID-19 on diabetic eye health; Practical tips for taking a multicultural approach to diabetes care; Dementia and diabetes training; How to in primary care: Choosing the right treatment for your patient; and Your toolkit for accurate diagnosis in diabetes.
DPC Founder Maggie Meer said: "This year's programme is as engaging and relevant as ever, and we have worked hard to ensure that a broad spectrum of topics are covered so there is something for everyone working in the diabetes community. COVID-19 is, of course, a hot topic this year so several sessions will be dedicated to the impact it's had on those living with diabetes. "The experts behind the latest research in the field of diabetes will discuss their findings and outline how guidelines can be applied in day-to-day practice, while our Innovation Zone will showcase the latest technology that is making a real difference to people's management of their diabetes."
The conference is divided into several different areas:
Keynote: The Diabetes MDT
Diabetes Through All Ages
Heart and Kidney Clinic
Nursing in Diabetes
ABCD Theatre
Technology and Innovation Zone
The Diabetes Village
Obesity, Nutrition and Lifestyle
Round tables
Workshops
View the programme in full here.