19 Mar 2021
DPC picks up two major awards for 'relevant and educational' content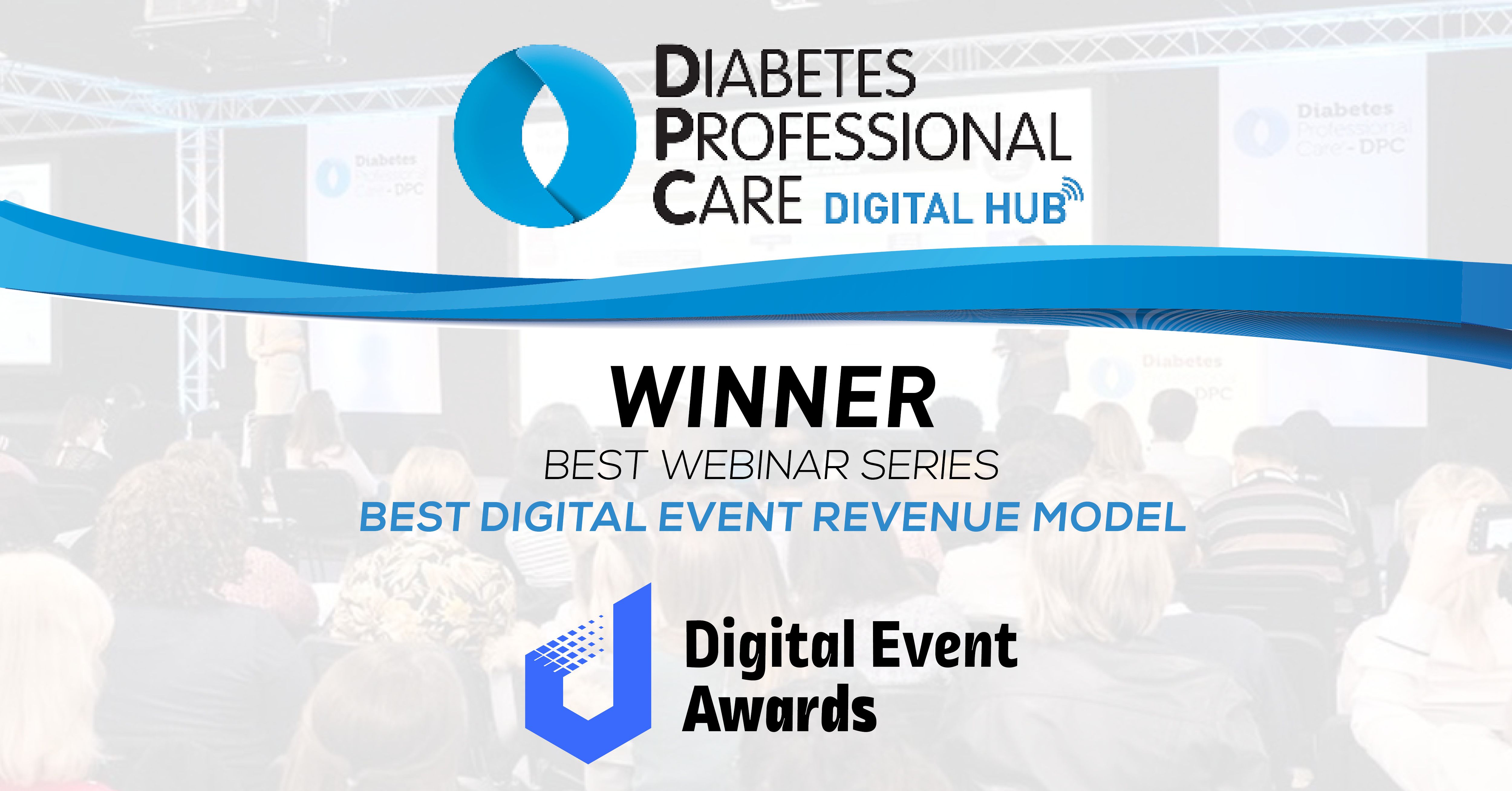 The first virtual Diabetes Professional Care (DPC2020) event has scooped two prizes at a major digital awards ceremony.
DPC2020 Virtual, which included the popular DPC Summer Forum, was named the winner of the Best Webinar Series and Best Digital Revenue Model categories at the Digital Event Awards 2021.
Last year, due to COVID-19 restrictions DPC launched a series of online webinars to provide free diabetes education to healthcare professionals, and also held a three-day, CPD-accredited event in November.
The Best Webinar Series award recognised DPC for consistently delivering "outstanding results" during its digital output.
Part of the award criteria included looking at the "diversity of content, range of topics and speakers as well as audience numbers for registration and attendance."
Nearly 2,000 digitally attended the DPC Summer Forum, which covered much of the COVID-19 and diabetes-related clinical research and how adopting new online practices for patients amid the pandemic were affecting people.
Feedback from viewers showed that 100 per cent of attendees enjoyed the panel style sessions and 99 per cent said the information presented to them would help them to deliver better diabetes care.
One judge said they were impressed with the "number of questions asked" by attendees and that it proved the participants had been "highly engaged".
The judge added: "I especially like that sponsors were not able to influence the content making sure it remained relevant and educational rather than sales pitches.
"Great use of social platforms to carry on engagement and broaden reach. They developed a whole new audience through the services hence the engagement was the excellent."
The Best Digital Revenue Model award recognised the DPC team for providing unrivalled sponsorship opportunities via its programme of digital activity that also delivered much-needed, accessible education for healthcare professionals.
DPC Founder Maggie Meer said: "We do what we do, because we truly believe in providing free and accessible diabetes education to all healthcare professionals, but to win, not one, but two awards really is quite humbling.
"Last year our health became the absolute focal point of everything and there was no question that we somehow had to find a way to continue to deliver our content. There's no doubt going virtual was hard work, challenging and something we'd never done before, but the feedback we got from many hundreds of attendees afterwards reaffirmed to me that we absolutely did the right thing.
"We're very proud to accept these awards, but even prouder that our hard work has gone a long way to helping improve diabetes care, particularly during the pandemic."
The DPC team is already working on the programme for DPC2021, of which pre-registration has already opened. Click here to register your interest.