14 Nov 2019
DPC2019 remains UK's biggest diabetes conference after record-breaking figures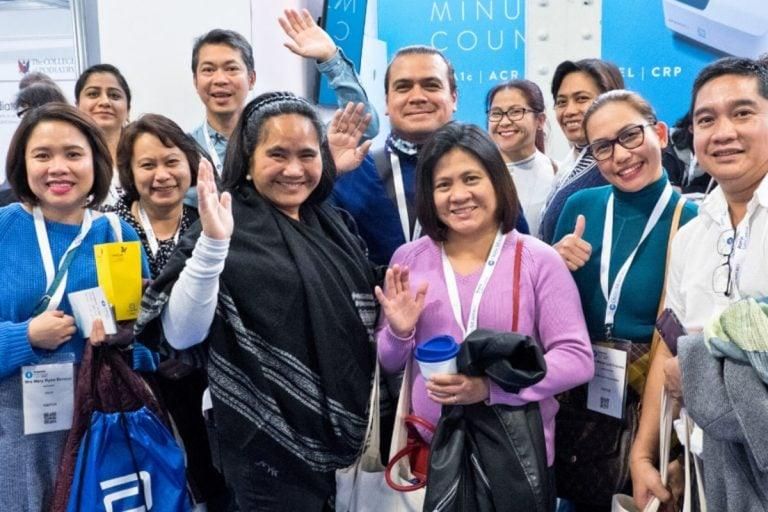 A record-breaking crowd of over 5,300 attended the UK's largest diabetes conference, which some have claimed was "the best one yet".
Diabetes Professional Care (DPC2019) is the UK's leading conference for healthcare professionals working in diabetes and related conditions, providing free education to support the NHS to improve care.
The free-to-attend, CPD-accredited education event took place on Tuesday, October 29, and Wednesday, October 30. This year it took place in Olympia London's National Hall to cater for growing demand.
Commenting on the rise of DPC, Oliver Jelley, Editor of The Diabetes Times, said: "These record-breaking numbers have further confirmed that DPC is firmly at the forefront of diabetes education in the UK. The conference has definitely established a platform for free education for the NHS and certainly from the delegates I spoke to, everyone thought this year was the best DPC yet."
The show was also attended by key policymakers, such as Professor Jonathan Valabhji OBE, National Clinical Director for Diabetes and Obesity at NHS England.
Also a Consultant Diabetologist and Professor of Practice, he said: "I'm delighted to support DPC and thrilled to cross paths with so many people from different interests and areas of diabetes.
"I think it's a wonderful opportunity for us all to get together. DPC has its own flavour and character. We've been coming to Olympia for a few years now and I think it's a great event."
He was accompanied by Professor Partha Kar, National Specialty Advisor for Diabetes at NHS England, who said DPC continues to grow.
He said: "I have nothing but high praise for how it's [DPC] evolved over time. Come along and listen. Come along and be part of it. It's an event of celebration, it's an event of learning and it gives you a fantastic opportunity to interact with the National Policymakers."
Head of Podiatry for Solent NHS Trust, Graham Bowen, called DPC an "amazing conference" which has "great access" and is free so it "entices a lot of people".
Another NHS England colleague, Abigail Kitt who is a CVD Network Manager across the South East Clinical Networks said she has been attending DPC since the very beginning.
She added: "I've watched it go from the Barbican with about 300 people to this fantastic event today where thousands of people are attending.
"DPC is really important to me because it's one of the few times I get to connect with my other colleagues from right across the country and across my own patch."
Professor Ketan Dhatariya, from the Norfolk and Norwich University Hospitals NHS Foundation Trust, said: "DPC is much more multi-professional and it's also more primary care focussed. There's so many different parallel sessions, there's something of interest for everyone here.
"I teach medical students a lot and I say that diabetes is the archetypal speciality where multidisciplinary working is absolutely key. Any speciality in diabetes, podiatry, dietician, psychology, nurses, everybody's involved, not just the medical speciality so a meeting like this that reflects that is brilliant."
This year there were several launches made at the two-day show, which included the results of the first-ever, England-wide Diabetes Specialist Nurse (DSN) Audit.
Carried out by TREND-UK, an organisation that represents all diabetes nursing groups, the findings showed there are currently 117 nursing job titles relating to diabetes. TREND-UK want to reduce these job titles to just two.
The inaugural Experience of Care Survey for people with Diabetes was also unveiled at DPC. This survey was carried out by DPC in partnership with Diabetes Research & Wellness Foundation. The results showed that almost half of people with diabetes only see a healthcare professional on average for 20 minutes or less every year, despite the condition affecting them on a daily basis. The findings also indicate the need for more focus on mental health and well-being among people with diabetes.
Achievements, standards of excellence and commitment to quality were also celebrated at the end of the first day of DPC when the winners of the Industry Awards were announced.
A total of 18 trophies were awarded to the winners who were determined by an independent panel of leading professionals from the diabetes community.
This year a series of six new specialist clinics were at the heart of a revamped programme at DPC2019. A wide range of healthcare professionals, including Diabetes Specialist Nurses, Diabetologists, Practice Nurses, GPs, Consultants, Podiatrists, Pharmacists and Dietitians, attended the two-day show.
There were also diabetes leads from Strategic Clinical Network Leads, representatives from nursing organisation TREND-UK and the Association of British Diabetologists (ABCD), each presenting CPD-accredited presentations at the event.
DPC2019 brought together the entire diabetes multi-disciplinary team, and met its objective of supporting healthcare professionals in delivering joined-up care through the sharing of best practice and experience between healthcare teams in primary, community, specialist care and CCGs.
Founder Maggie Meer, who launched DPC in 2015 to improve diabetes care, said: "We are proud to once again have provided free education to healthcare professionals to support the NHS to improve care.
"Access to high-quality, practical information for free is the cornerstone of DPC and represents everything we stand for. We are thrilled to have put on the biggest and best DPC to date, having shared innovation and best practice among all our attendees."
Full registration has not yet opened for DPC2020, but healthcare professionals can reserve a free place here.