12 Dec 2019
DPC2019 receives overwhelmingly positive feedback from the diabetes healthcare community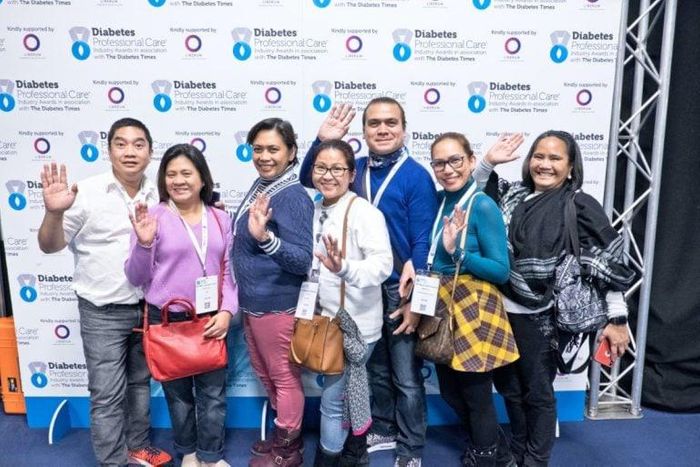 Diabetes Professional Care celebrated its fifth annual conference this year, with another record-breaking number of attendees. Over 5,300 HCPs, commissioners and services leads gathered at Olympia, London on 29 & 30 October to hear from an experienced line up of speakers, exhibitors and policy makers.
DPC organisers conducted a post-show survey to assess the success of the two-day event. Responses were received from DPC2019 attendees, including a wide range of different healthcare professionals (HCPs) from across the entire multi-disciplinary team (MDT).
An outstanding 95% of visitors that responded to survey said they would visit DPC again, while 96% said that they met their learning objectives as a result of attending the 2019 conference.
Other stand out results included: 94% took away learning and information which could be shared with the rest of their team back in practice; 97 % said they would recommend DPC to colleagues and other healthcare professionals; 95% said that the conference streams were relevant to their needs; and 85% said they would like us to reserve them a place at DPC2020.
DPC2019's audience was made up of a mix of primary care, secondary care and community care professionals.
Unlike any other UK diabetes event, specialist and non-specialist HCPs came together to, share best practice, discuss experiences, and take away practical skills to help improve care for people with diabetes.
The healthcare industry was represented at all levels, from commissioners and CCG leads, through specialist diabetes and comorbidity teams, to GPs and nurses in primary care. The introduction of new clinics focussing on diabetes comorbidity areas also attracted uniquely diverse audience of cardiovascular, renal, mental health, nutrition and lifestyle, and eye health professionals.
DPC2019 speaker Dr Anne Kilvert, who presented on both days of the CPD-accredited conference said, "I think DPC is very important. The main thing about it is its accessibility. It's not necessarily the mainstream diabetes people who come – although there are plenty of diabetes nurses and doctors – but people in primary care, GPs, practice nurses, people working in care homes, people working in the mental health area, who encounter people with diabetes and want to know something about how to look after them.
The Northampton-based diabetes consultant added, "It's free, they can turn up and they've got a huge range of sessions they can attend so there's something for everybody."
The show's diversity was also praised by diabetes expert, Professor Ketan Dhatariya. He said, "I teach medical students quite a lot and I say diabetes is the archetypal speciality where multi-disciplinary working is absolutely key. Any speciality in diabetes – podiatry, dietitians, psychology, nurses of course – everybody is involved, not just the medical specialties. So it's absolutely key for a meeting like this to reflect that. It's brilliant."
DPC2020 – which takes place on 11 & 12 November – will remain free to attend and feature a diverse CPD-accredited conference programme. The organisers' continued aim is to address the need for high-quality and real-world learning that is accessible to all HCPs, in a bid to improve outcomes
Full registration opens in the spring, but a limited number of spaces can be reserved online here.