26 Feb 2020
DPC unveils 'elite' Steering Group for DPC2020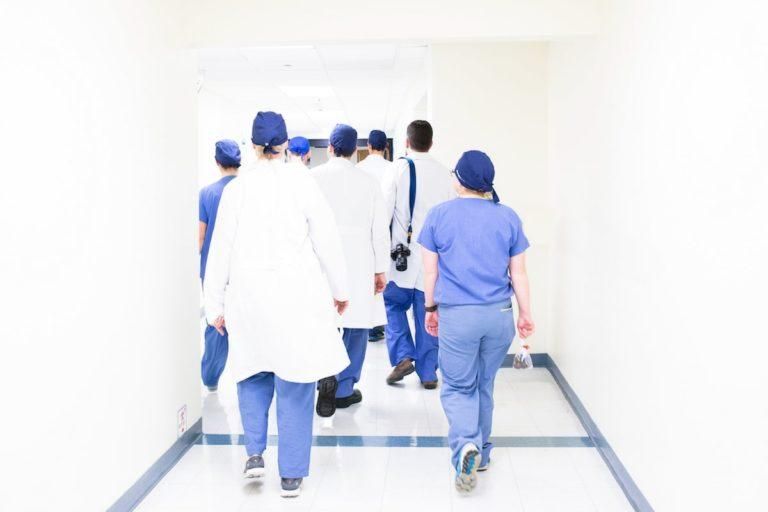 A taskforce of "elite professionals" has been brought together to turn DPC2020 into the greatest show yet.
They are working with us to create to a high-quality programme with something for every area of diabetes care, encompassing full MDT representation.
We now have a dietitian and a representative from a DSN mental health trust to help us develop our Nutrition & Lifestyle, and Mental Health and Wellbeing programmes.
NHS England's National Specialty Advisor, Professor Partha Kar, leads the way to give a national NHS and policy insight. Top Diabetes Nurse Consultant Debbie Hicks, who is also co-founder of leading nursing organisation TREND-UK, will once again bring her extensive experience of diabetes nursing to the table. We're also pleased to welcome onboard Lead Diabetes Specialist Nurse at Medway NHS Foundation, Amanda Epps,
Diabetes care among older people has been assigned to Senior Clinical Lecturer at the University of Exeter Medical School Dr David Strain who has a special interest in geriatric medicine and treating frail people with diabetes, while kidney-related content will be the responsibility of Dr Sharlene Greenwood, Consultant Renal Physiotherapist at King's College Hospital.
The country's first Consultant Pharmacist in diabetes and endocrinology, Philip Newland-Jones, will advise on all pharmacy-related topics and Dr David Unwin, otherwise known as the Low Carb GP, will be contributing from a primary care and diet perspective.
We're also please to be partnered once again with Primary Care Cardiovascular Society (PCCS) who will contribute to our Cardiovascular programme. Bernie Stribling, National Director of structured education programme DESMOND based at the Leicester Diabetes Centre, has agreed to take care of clinical and education diabetes content.
Consultant Optometrist Sonal Rughani and Dispensing Optician Jayshree Vasani will share the role of overseeing the subject of eye health at the event and NHS England South East's Head of Clinical Programme for Cardiovascular Disease, Diabetes and Respiratory Abigail Kitt will offer her expertise on commissioning.
Diabetes Consultants will benefit from specialist input from Dr Dipesh Patel, currently a Consultant Physician at the Royal Free Hospital in London and also secretary for the Association of British Clinical Diabetologists (ABCD).
The hot topic of lifestyle medicine will be covered by Dr Farhan Rabbani, who founded The Diabetes Reversal Company, the world's first clinically led, one stop diabetes reversal service for people who want to reverse or improve their type 2 diabetes diagnosis through low calorie diets and sustainable lifestyle change.
Mental health Diabetes Specialist Nurse Zoe Sherwood will lead the mental health content, while foot care will be shared by Graham Bowen, Clinical Lead for Podiatry at Solent NHS Trust and Pradeep Solanki, Podiatry Team Leader and Diabetes Specialist Podiatrist at Croydon Health Services NHS Trust.
DPC founder Maggie Meer said: "The focus of DPC has always been on real-world learning and practical skills development, which is why it's crucial we continue to attract the most experienced and knowledgeable people in diabetes care, to speak and share their expertise.
"Every year we're growing significantly, and to continue to build on that we are constantly striving to make each and every show bigger and better, which is why our Steering Group is the backbone of the conference and programme.
"We're confident we have some of the country's elite professionals sitting on our DPC Steering Group. We're certain – with their help – we will once again deliver the perfect combination of good practice, cutting-edge new research, implementation and multidisciplinary working for all levels of experience and specialisms – from policy-level through to senior clinicians."