14 Aug 2020
DPC Summer Forum chair reflects on his highlights during the series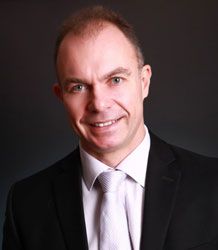 DPC Summer Forum chair reflects on his highlights during the series
Dr. Strain said: "It was wonderfully exciting to be a part of that webinar. Professor McMurray is one of the world's leading experts in heart failure and to hear his thoughts first-hand was a real treat. Lots of other people must have agreed too as we had record viewing figures on the night.
"In fact, it was the audience engagement which really showed us how important these sessions really were. We had so many questions from viewers that we decided to hold an extra session which was specifically dedicated to answering everyone's questions."
Launched in June, the DPC Summer Forum was launched to decipher the main outcomes from the American Diabetes Association (ADA) Scientific Conference which went digital because of the global pandemic.
Dr. Strain said: "Since the COVID-19 pandemic struck, there's been a bit of absence in direct engagement about good practice and diabetes management. What the DPC Summer Forum has allowed us to do is to dissect the ADA's main outcomes, discuss them and allow people to figure out how they can implement these changes into their own practice.
"Despite the ongoing coronavirus crisis, diabetes is still going on, people still have the condition and they still need the best possible care provided."
The DPC Summer Forum was a series of CPD accredited, free-to-access digital sessions, which involved an interactive panel of top diabetes experts. It welcomed key opinion leaders to discuss the hidden burden of hyperkalemia, the merits of GLP1s and the latest SGLT2 inhibitor CV outcomes trial.
Attendance was so successful that a second series has now been launched and kicked off on Wednesday, August 5, with the next one taking place on Wednesday, August 12.
Dr. Strain said: "The first couple of sessions are covering kidney disease, arguably one of the most expensive and most poorly understood diabetes complications. We looked at the changes in innovation that have occurred over the last few years."
The second session entitled 'The Kidney as a Canary' will once again be chaired by Dr. Strain and will also feature Professor June James, Honorary Associate Professor, Dr. Kevin Fernando, GP Partner and Medical Education and Scottish Lead, Dr. Sarah Davies, GP Partner, Professor Steve Bain, Clinical Director of the Diabetes Research Unit and Dr. James Burton, NIHR Clinician Scientist and Senior Lecturer.
Together they will discuss renal impairment, the importance of regular evaluation and eGFR and microalbuminuria.
'The Kidney as a Canary' will take place on Wednesday, August 12 at 7 pm.
All the DPC Summer Forum sessions which have already been broadcast are still accessible for those registered and can be viewed on-demand.
To register, click here and to view the full programme, click here.