07 Jul 2022
Details released about DPC national conference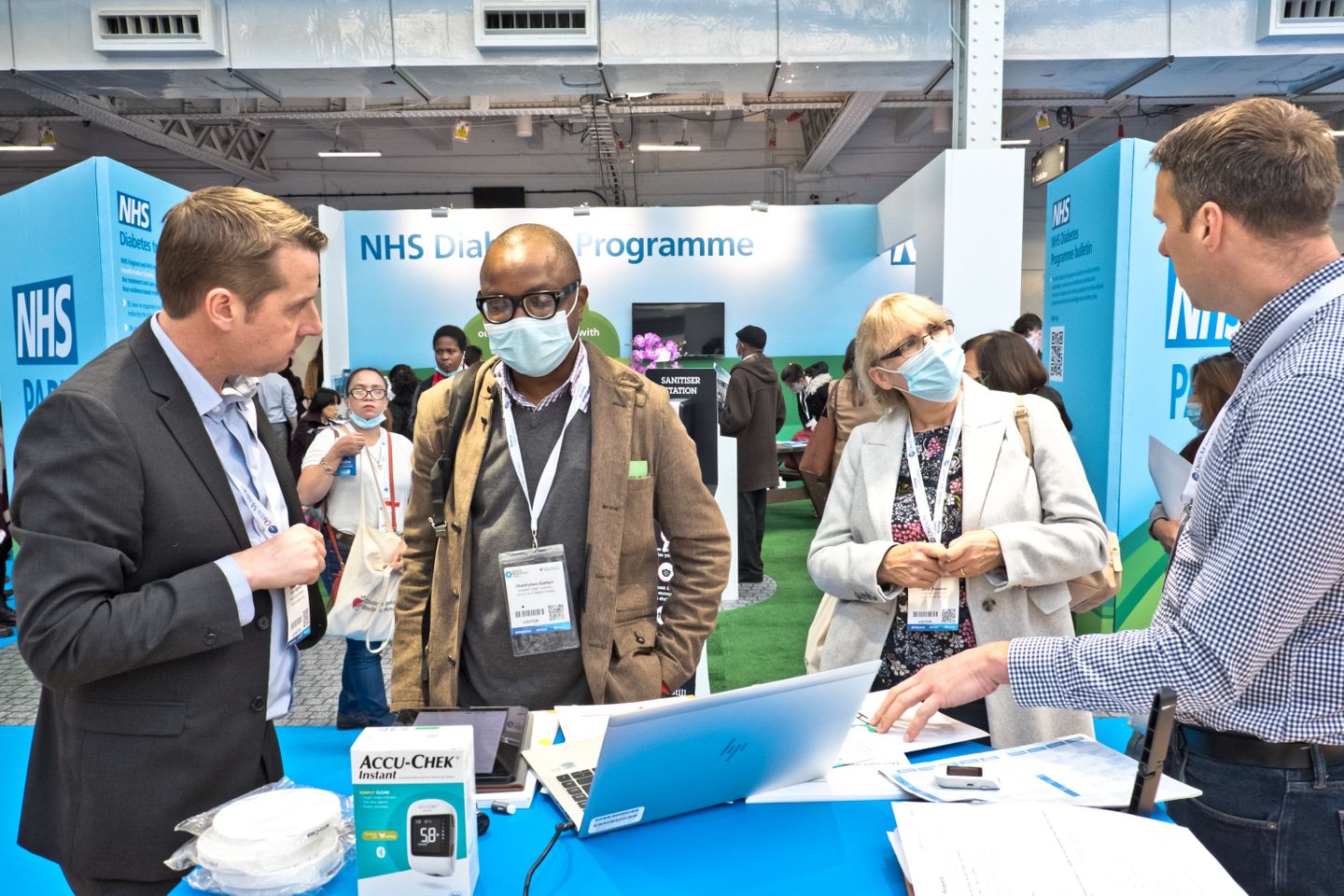 Exciting updates released about Diabetes Professional Care national conference.
Details released about DPC national conference 2022
Further details have been released about the UK's biggest event for diabetes healthcare professionals.
Diabetes Professional Care (DPC) attracts thousands of visitors with its world class speakers, hands on workshops, exhibitions, networking opportunities and more than 100 CPD accredited sessions.
As a result, it is widely recognised as the must attend event for anyone involved in the prevention, treatment and management of diabetes and its related conditions.
It has now emerged this year's exciting programme will cover a wide variety of topics and will feature a Nutrition and Lifestyle Clinic, Heart and Kidney Clinic, Clinical Theatres and a Hands on Training Theatre.
A DPC spokesman said: "The response we've had to this year's waiting list has been incredible and it shows how much DPC is valued by diabetes healthcare professionals.
"This year's programme will cover a broad range of education and clinical skills training and once again, leading practitioners and thought leaders from across the diabetes arena will be sharing their real-world learning and expertise.
"We'll be running more than 100 CPD accredited sessions to enable attendees to gain valuable CPD points and our exhibition will showcase all the latest diabetes products and services.
"There will also be plenty of opportunities to network and share experiences with thousands of professionals involved in diabetes care."
Nurses, consultants, GPs, pharmacists, dieticians and podiatrists were among the attendees at last year's event. Imperial College London Staff Nurse Emily Bud long was one of the thousands who were impressed by the event.
She said: "I feel like it brought the diabetes community together and the programme covered a wide range of topics. "I also found the CPD training very useful."
Fellow attendee Dr Domodhera Norosimhariah, a Consultant Physician at East Suffolk NHS Hospitals, added: "I attended to revise my knowledge on diabetes healthcare to help with my general medical care.
"I was able to revise everything about diabetes with a focus on lifestyle medicine and reinforcing a healthy lifestyle."
This year's free event will take place on November 16 and 17 at Olympia London and is open to all professionals in the diabetes healthcare community.
To register your interest sign up to this year's waiting list.