13 Oct 2019
Choosing lowest-acquisition cost option within class to be debated at a Takeda UK Ltd sponsored symposium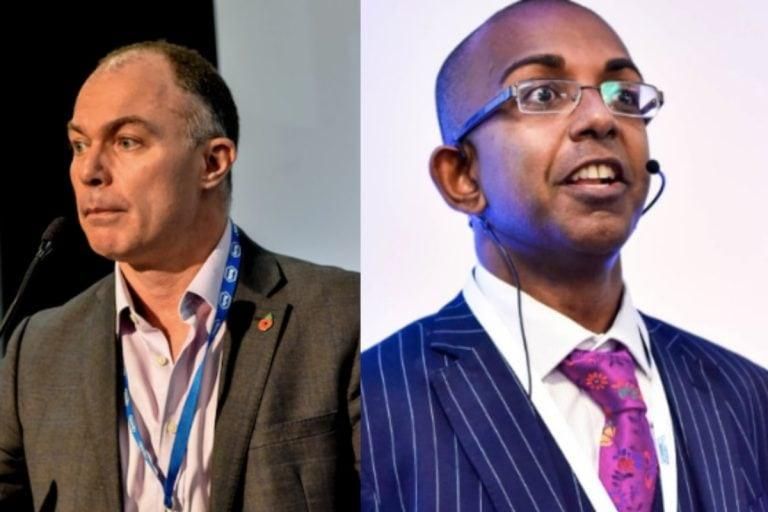 Two high-profile doctors will debate when two drugs in the same class are appropriate, whether the lowest acquisition cost option should be chosen, at a major diabetes conference.
Dr David Strain, Senior Clinical Lecturer from the University of Exeter, will go head to head with Dr Kevin Fernando, a part-time GP Partner working at the coalface near Edinburgh, at Diabetes Professional Care 2019 (DPC2019).
Dr Strain, who has recently written a research paper (which was sponsored and funded by Takeda UK Ltd) entitled 'Evaluating clinical outcomes of changing Type 2 diabetes patients from other DPP-4 inhibitor therapy to alogliptin in a primary care setting'1, believes clinicians should be mindful of cost when it comes to prescribing medication.
Dr Strain said: "Changing medication for something that is a bit cheaper is a rather ambiguous subject. My personal belief is, if you have two drugs in the same class, that demonstrate the same thing and one is cheaper, surely it makes sense to switch them, especially as the financial saving would be approximately 20 per cent2.
"My research looked at the health outcomes of people with Type 2 diabetes who had been taking DPP-4 inhibitor therapy and were switched to alogliptin. The findings did not result in a statistically significant or clinically meaningful change in HbA1c levels1 and few people involved in the study required the addition of further diabetes therapies."
However, Dr Fernando argues that changing a person's medication is not always that simple.
Dr Fernando, the Scottish lead of the Primary Care Diabetes Society, said in his experience swapping medication "annoys patients" and it can be a cumbersome process contacting and explaining to people why their diabetes drugs are being changed.
"There is a lot of pressure to keep costs down and I am respectful of that, but I also have a responsibility to the person who is sat in front of me. It's all about trying to strike a balance between the patient and expenditure, and I always try to do that in a manner that's equitable and sustainable.
"Both myself and David are very passionate about what we do, and I'm sure our thoughts on the subject will make for a lively, topical and relevant debate, of which I look forward to participating in."
DPC founder Maggie Meer said: "The DPC Live Debate is one of our programme highlights. A lot of work is put into creating an agenda which we believe will help shape the future of diabetes care.
"We're hoping the subject matter will make healthcare professionals think about a different approach to prescription medication. DPC2019 is all about trying to drive policy change and helping to spark discussions about important issues which are yet to be addressed nationally.
"The financial burden on the NHS is a timely subject which we felt we needed to start a conversation about. Both David and Kevin have a wealth of experience behind them and I'm sure the debate will be entertaining."
The debate entitled 'When two drugs in the same class are appropriate, we must choose the lowest-acquisition cost option' will be held on Tuesday, October 29, 10:10am to 10:50am in the Primary Community & Specialist Care Theatre
Stay in touch with Takeda. Sign up for personalised, relevant information specific to your area of therapeutic interest across different channels via signup.takeda.co.uk
Prescribing information can be found here
Adverse events should be reported. In the United Kingdom, reporting forms and information can be found at www.mhra.gov.uk/yellowcard. Adverse events should also be reported to Takeda on 01628 537900 or e-mail DSO-UK@takeda.com
Strain WD, et al. Diabetes Ther 2019; 10(4):1499. https://doi.org/10.1007/s13300-019-0662-y (last accessed July 2019).
MIMS, October 2019
U/VIP/1909/0134 October 2019
This article has been sponsored by Takeda UK Ltd