Click here for prescribing information and AE reporting.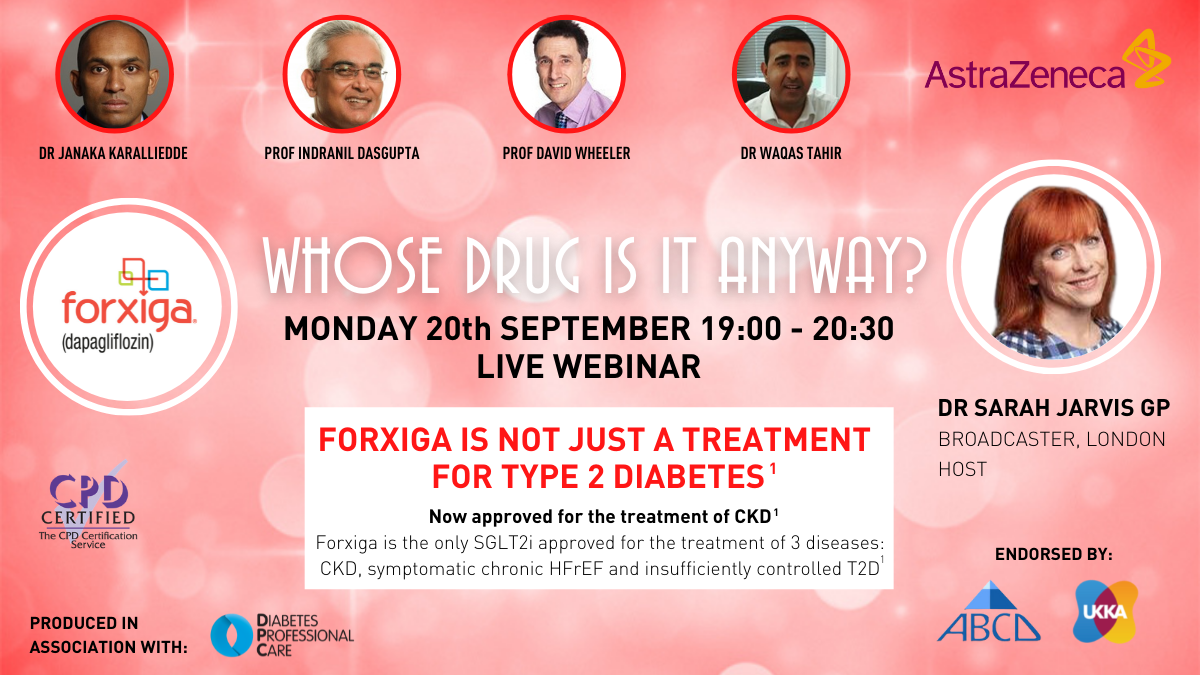 This promotional AstraZeneca webinar is for HCPs in Great Britain only and has been organised and funded by AstraZeneca.
DPC are responsible for hosting and marketing this webinar.
We are pleased to invite you to attend a very exciting, live webinar on 20th September from 19:00 – 20:30, organised by AstraZeneca in collaboration with DPC. The live panel webinar will bring together experts from primary and secondary care to discuss the latest data relating to FORXIGA 10mg in chronic kidney disease, regardless of Type 2 diabetes status.
PANEL:
DR JANAKA KARALLIEDDE, Consultant Diabetologist Guy's and St Thomas' Hospital London and Clinical Reader in Diabetes and Cardiovascular Disease, King's College London
PROF DAVID WHEELER, Co-chief investigator of the Dapa-CKD trial, Professor of Kidney Medicine, UCL, London
PROF INDRANIL DASGUPTA, Professor Nephrologist at Heartlands Hospital Birmingham, Co-Chair Joint ABCD UKKA Committee
DR WAQAS TAHIR, Diabetes Lead at Bradford