London Diabetes Footcare Network Route Cause Analyst Tool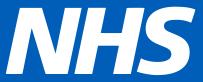 The London Diabetes Clinical Network are currently designing a new Route Cause Analyse (RCA) tool to investigate every major amputation that happens in London and ensure there is valuable learning from each investigation.

As a team we would really like to use this space to highlight the tool and familiarise Diabetes Clinicians with the tool as well as allow for questions or queries about using the tool to ensure it get embedded in every MDFT within the region.

Our vision for this tool is for it to be used weekly in Foot MDTs meetings as a point of learning and in turn improve patients outcomes by reducing rates of amputations.
Increase awareness about the new version of the Diabetes Major Amputation Route Cause Analysis Tool
An insight as to how the tool could be used (if appropriate) in your MDFT as a learning tool to produce actionable outcomes.